Restaurants
Introducing a new voice to Boston.com: MC Slim JB
One of Boston's longtime food critics will provide a fresh take on new restaurants.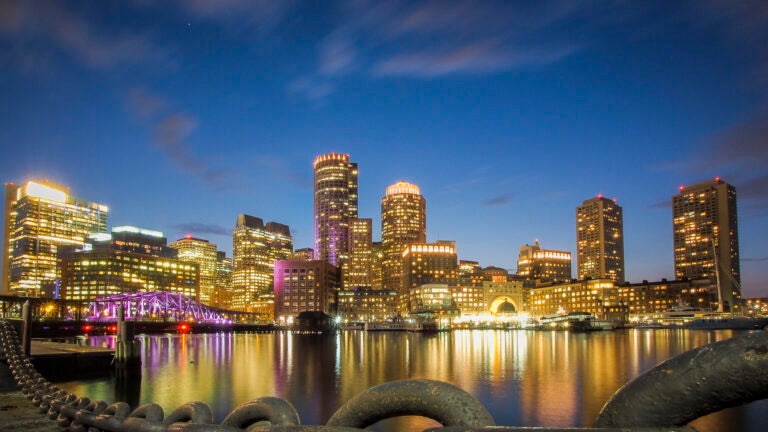 Our new restaurant reviews are part of a series of conversations we're developing to help you save time and stay informed on what's happening in the city. Sign up to receive the latest on the city's food scene.
Hi, everyone. I'm MC Slim JB, and I'll be reviewing new restaurants on Boston.com.
It's 2019: Does anyone care what a veteran restaurant critic has to say anymore? I just joined as a contributor to Boston.com's Food section, so that question dogs me. Nowadays, people looking for dining recommendations can consult countless crowdsourced reviewers, social media voices, podcasters, and broadcast outlets. Against that noisy backdrop, reading a professional food writer can seem quaint, like using a landline or a payphone. What does some veiled restaurant reviewer have to offer that you can't get from Yelpers, a favorite Instagrammer, or that TV show with the bro-dudes who really dig fried food?
Local context, depth, and trustworthiness, I'll argue, for starters. I've spent 14 years reviewing white tablecloths to dives for publications extant (Boston magazine, Dig Boston, Serious Eats) and bygone (The Improper Bostonian, Stuff Magazine, Boston Phoenix). With the current ambient attacks on the integrity of media in general, my first responsibility here is to accuracy, free from any friendly bias toward sponsors that can sap the credibility of bloggers, YouTubers, and food-TV personalities. I'm also a relentlessly nerdy, obsessive researcher. Maybe you can't carve out the time to visit every new restaurant, food truck, pop-up, take-out joint, beer garden, natural wine bar, or food hall that comes along, but I will. And I'll help you keep up with Boston's fascinating, fast-moving food scene, pointing you toward the good, helping you avoid the bad, and making you sure you're always aware of the consistently excellent.
Not that the city has achieved dining nirvana just yet. In my opinion, two kinds of artisans make urban restaurant scenes truly interesting: innovative, independent chef-owners and immigrant chefs serving traditional cuisines mainly for fellow ex-pats. Both of these types are getting hammered here by soaring real-estate costs, stupid liquor licensing laws, gentrification, and a talent drain to deep-pocketed places like national chains and the new casino. Public transportation serves neither our underpaid restaurant workers nor their customers well. Climate change and sustainability issues threaten some of our region's favorite foodstuffs (RIP, Gulf of Maine shrimp). The bar business risks shrinkage from legal cannabis and lighter-drinking younger customers. It's a minor miracle when any new indie manages to open its doors here.
In covering this complicated landscape, I'll take a different tack from my most recent role as critic at The Improper, where I wrote in-depth reviews based on five or six visits after a post-debut grace period of a month or two. Here, my brief is to provide an early take on new restaurants. I'll be providing a quick read on their direction, vibe, and out-of-the-gate strengths, ideally yielding some guidance for diners overwhelmed by a welter of choices.
For all its foibles and handicaps, I still believe this town is an underexplored, underrated food-geek wonderland, and I'm thrilled to still have a perch to write about it. I hope you'll tag along as I root around some of its novel corners.