Restaurants
I moved to Boston a year ago. Here's why I'm excited to start reviewing restaurants in this city.
Oh, and send me your taco recommendations, please.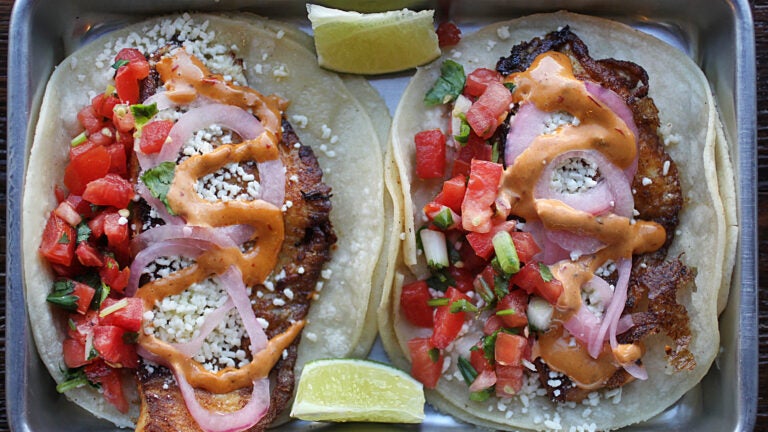 Our new restaurant reviews are part of a series of conversations we're developing to help you save time and stay informed on what's happening in the city. Sign up to receive the latest on the city's food scene.
Hi, folks. My name is Erin Kuschner, and I'll be reviewing new restaurants on Boston.com.
If you're a frequent visitor to our food section — hey, thanks for reading! — you may have already seen my name floating around these parts, where I've reported on restaurant news, openings, closings, and the unsolved mystery of Backbar's missing cat mascot, among other items. I joined the team as food writer in September after spending eight years covering the dining scene in Los Angeles and Austin — so yes, I have strong opinions about tacos.
When I moved to Massachusetts, I heard all the deep-seated stereotypes that float around when talking about Boston dining, ranging from "Nothing exciting is happening in food here" to "Boston doesn't have good barbecue/bagels/Indian food/etc." — all of which I politely acknowledged and then promptly threw in the proverbial trash. Because, yes: While it is incredibly difficult to run a restaurant in this town and while some national trends take their sweet time coming here (where have you been, Nashville hot chicken?), talented chefs are everywhere and trends don't define a city. In the past 11 months, I've found excitement and innovation in pockets around Boston and its surrounds: incredible shakshuka in a Sharon strip mall, golden breakfast egg rolls made to order in Roxbury, mugs full of sweet sujeonggwa in Allston, and Indian whiskey in a hidden Somerville bar. I'm not going to pretend to know everything there is to know about Boston's dining scene. How could I? But eating the food that sustains the city — everyone in the city — is a great place to start.
With these reviews, I hope to shed some light on the chefs who are drawing from their roots while taking risks, and those who are changing kitchen culture for the better. I'm interested in the Korean houses making their own tofu, the barbecue spots that have passed down rib recipes for generations, the taquerias (please, more taquerias) that ladle out birria stew. There will be times when I need to heavily research cuisines and techniques I'm unfamiliar with before reviewing a place; in those instances, I'm looking forward to sharing what I learn with you. And by offering a critical look at these restaurants, I hope to provide you with the impetus to try a newcomer that nudges you out of your everyday routine — or at least hop off at a different T stop on the way home.
Of course, by Boston's standards, I'm still the new kid in town, so I'd love your input as well. Which new restaurants are you curious about? What under-the-radar spots have recently opened and caught your eye? Feel free to send me an email at [email protected]. And — one last favor — share your favorite taco spots with me, won't you?