Restaurants
Two Boston area restaurants just landed on Bon Appétit's 2019 Best New Restaurants nominees list
DakZen and Tawakal Halal Café are getting some serious attention.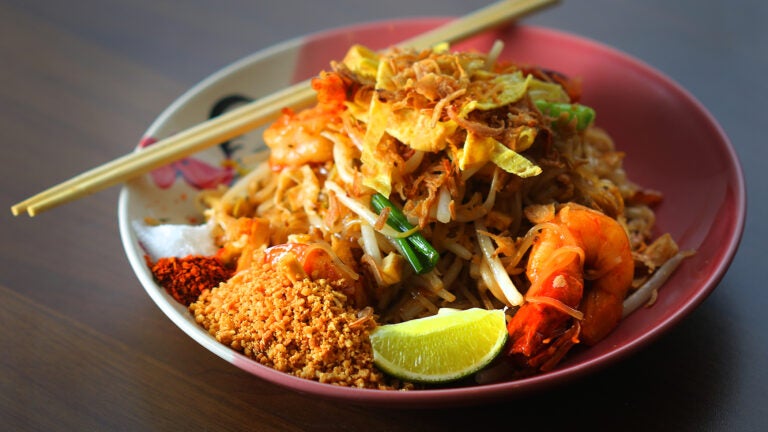 On Tuesday morning, Bon Appétit released its list of 50 nominees in the running for America's Best New Restaurants 2019. The list is an annual nod to new establishments across the country that have made a splash in the past 12 months — and this year, one Boston and one Somerville restaurant captured the hearts (and stomachs) of Bon Appétit's editors.
DakZen and Tawakal Halal Café are among the esteemed roster, two very different concepts that have garnered their own dedicated local followings.
DakZen, a casual Thai eatery in Somerville's Davis Square, opened in June 2018 with a street food menu that includes boat noodles, curries, and, more recently, breakfast dishes like the DakZen Benedict. It drew immediate praise, including Eater's Fast-Casual Restaurant of the Year.
Tawakal Halal Café has seen a slightly different journey. The Somali restaurant operated a location (under the name Tawakal Halal Cuisine) in East Boston's Orient Heights before closing in 2011; after a seven-year hiatus, it reopened in October 2018 in the Jeffries Point neighborhood. At the café, you'll find chicken "maraq dora" soup, goat "hilib ari" spaghetti, and the Tawakal Plate, which Bon Appétit called a "crispy-gone-soggy masterpiece."
The magazine will announce the final Hot 10 list on September 17. Until then, take a look through the list of all 50 nominees, which includes two additional New England spots: Aleppo Sweets and Big King in Providence, Rhode Island.