Restaurants
A complete guide to Hub Hall at Hub on Causeway
The massive food hall is set to open this winter.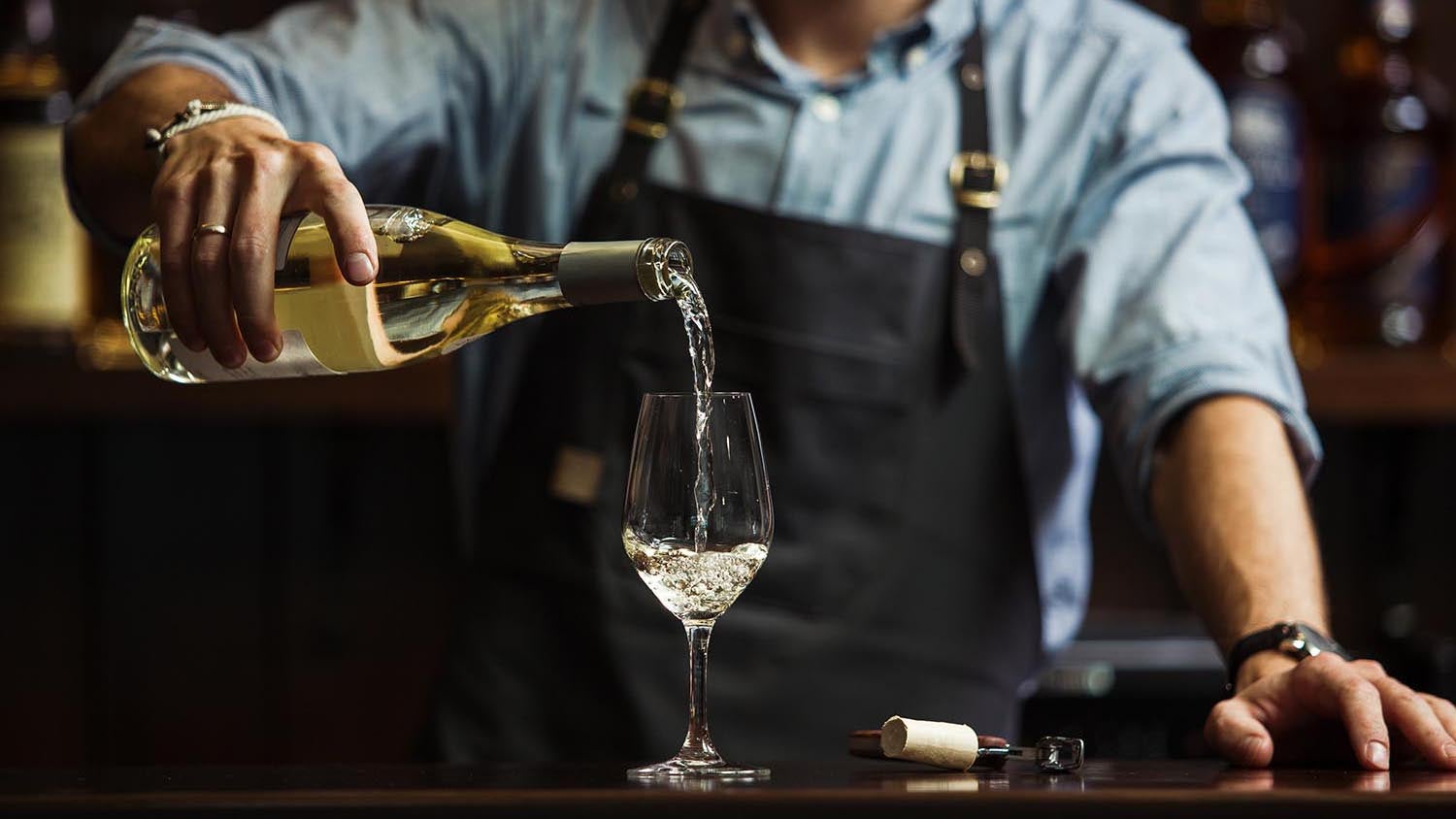 Boston is officially in the midst of a food hall boom, a trend that not only includes the recent opening of Time Out Market and the imminent debut of High Street Place, but the upcoming Hub Hall set to open the first week of April. Located within the Hub on Causeway complex — a 1.5 million-square-foot project from Delaware North and Boston Properties near TD Garden and North Station — Hub Hall will include 18 vendors spread out over 16,000 square feet. Curated by the Patina Restaurant Group, the restaurants will represent a mix of city stalwarts and new concepts that span cuisines and price points.
Take a look at the list of vendors below.
Apizza
Mida chef Douglas Williams will open Apizza, a New Haven- and Roman-style pizzeria that will be decidedly more casual than his Italian restaurant in the South End. Williams told Eater Boston that he wants to make Apizza affordable — "Not a touristy price point. We want to feed the people, not the people who don't know any better. I'm not about $7 slices because I can get away with it. We want people to buy our pizza and enjoy it, not to contemplate it."
Bianco & Sons Sausage
Based in Revere, this family-run butcher shop has been making quality sausage since 1960, and will offer breakfast, lunch, and dinner options to the West End food hall. Snag a Bianco sweet Italian sausage with grilled peppers and onions before a game.
Boston Soup Co.
Warm up with New England clam chowder, NOLA shrimp gumbo, and pho at this newly created concept from chef Marc Orfaly. The James Beard nominee has previously worked with Navy Yard Hospitality Group (Pier 6, ReelHouse, Mija Cantina); his new pivot to soups and salads will provide Hub Hall with healthy lunch and dinner options.
Caffè Nero
Boston's ubiquitous coffee shop, Caffè Nero, will provide Hub Hall diners in need of a quick caffeine jolt with a lengthy list of Italian coffee beverages. From cappuccinos and cortados to flat whites and frappes — not to mention all the baked goods and sandwiches — the family-owned coffee house and roastery will be a prime all-day vendor to hit up for a boost of energy.
Cusser's Roast Beef & Seafood
You may already know Cusser's as a takeout window in the Back Bay that eventually expanded to the first floor of sibling restaurant Mooncusser. Now its growing even further with a spot in Hub Hall, where it will serve roast beef sandwiches like The Three-Way, made with house-made barbecue sauce, mayonnaise, and cheese; and the 80 Thoreau with house sauce, cheddar cheese, and pickled red onions. Clam chowder, fish tacos, and other seafood options will also be available.
GreCo.
This rapidly expanding Greek chain (locations include the Back Bay and the Seaport, with another outpost opening downtown) will bring gyros, salads, and its decadent GreCo. fries to Hub Hall, along with its cult-favorite loukoumas: Greek-style doughnuts offered in a variety of sweet combinations.
Juicygreens
Get your kale smoothie fix at Juicygreens, a plant-based juice bar that Ammy and Michael Lowneyfirst opened in Jamaica Plain in 2018. Their second location will offer smoothies, salads, cold-pressed juices, toasts, and bowls, like the Happy Buddha power bowl with romaine lettuce, purple cabbage, candied ginger, avocado, and green apple.
Lily P's
Chef Chris Parsons recently opened his fried chicken-focused restaurant, dubbed Lily P's, in Cambridge, but a smaller, second outpost is soon to follow at Hub Hall. The eatery, named after his daughter, will offer chicken sandwiches, as well as a variety of other poultry options.
Mike's Pastry
North End cannoli staple Mike's Pastry has chosen Hub Hall for its fourth location, bringing its famed pastries even closer to TD Garden-goers who might not want to make the quick trek over to Hanover Street. The bakery opened its first shop in 1946 and maintains its place as one of Boston's most coveted food stops, where sweet-toothed guests can watch their treats being wrapped up in Mike's signature white boxes with twine.
Momosan Ramen Boston
As Hub Hall's only full-service, standalone restaurant, Momosan Ramen is poised to be more than just a grab-and-go option before a game. The ramen restaurant and izakaya comes from Masaharu Morimoto of "Iron Chef" fame, and it's the fourth outpost in the Momosan Ramen family. In addition to bowls of ramen and shareable Japanese snacks, the menu will feature wine, cocktails, beer, and sake.
Monica's Mercato
Another North End staple, Monica's Mercato, will be joining the food hall's lineup. Owned by the Mendoza family, the shop serves classic Italian sandwiches, including meatball, chicken parm, and Italian steak tip. This will be Monica's first location outside of its original shop on Salem Street.
Now Pouring Wine Bar
Missed your train at North Station? Wait it out with a glass of wine at Now Pouring, a wine bar from the Patina Restaurant Group coming to Hub Hall. The bar will feature a rotating list of reds, whites, and bubbly, incorporating both Old World and New World bottles that will change with the season.
ReelHouse Oyster Bar
With a successful location overlooking the water in East Boston and a brand new Quincy outpost, ReelHouse is expanding its footprint to Hub Hall with ReelHouse Oyster Bar. Chef Marc Orfaly of Navy Yard Hospitality will showcase a seafood centric menu with a focus on a raw bar and charcuterie.
Sauce Burger
Sauce will be burger central when it opens at Hub Hall, serving custom-blended ground beef burgers with buttered brioche buns and a strong selection of house-made sauces. The restaurant was originally founded in Andover with a concentration on wings and ribs, but this new outpost will be decidedly burger-focused, offering a rotating "Burger of the Month" special.
Sullivan's Castle Island
The seasonal opening of Sullivan's, a seaside shack in South Boston, marks the beginning of spring in Boston, a time when locals form lines outside the eatery to snag a lobster roll, cheeseburger, and soft serve. This new Sullivan's will be open year-round, offering guests a chance to enjoy fried seafood near TD Garden throughout all four seasons.
Taco Dumbo
This New York-based chain has seven locations scattered around NYC (with more on the way!), but the eatery is venturing into unfamiliar territory with its first location in Boston. With a focus on tacos and healthy bowls, Taco Dumbo's options find common ground for vegans and meat-eaters: choose from vegan chorizo or beef short-rib tacos, loaded nachos with your choice of Impossible meat or chicken tinga, vegan bloom bowls or sticky rice bowls with tuna.
The Draft by Banners
Banners Kitchen & Tap launched at The Hub on Causeway with TopGolf and a massive TV, as well as a draft list that highlights 60 of New England's best draft beers. A spinoff, The Draft by Banners, will feature 26 of those 60, rotating on a regular basis as a partial homage to the drafting of players whose talents are on display at nearby TD Garden.
The Smoke Shop BBQ
Next stop for Andy Husbands' growing empire: Hub Hall. The celebrated barbecue joint will serve the pitmaster's award-winning ribs, wings, and pulled pork, plus sandwiches and sides like pit beans, pimento macaroni and cheese, and Texas toast. This will be the Smoke Shop's fourth location.
In addition to Hub Hall's 18 vendors, Hub on the Causeway is also home to Banners Kitchen & Tap, a 25,ooo-square-foot watering hole featuring 60 tap lines of beer, game-day fare, brunch, and Topgolf Swing Suites. A beer-focused bar called The Draft by Banners is set to open in the near future, as is a cocktail bar called Sound Advice. Guy Fieri's Tequila Cocina, a Mexican restaurant operating within Big Night Entertainment Group's new music hall and venue space, Big Night Live, also recently opened with tacos and more than 100 tequilas.
Hub Hall at Hub on Causeway; 80 Causeway St., Boston; opening April 2020; hubhallboston.com