Restaurants
Mystic Brewery announced that it is closing up shop
"We are sad to wind down our work here, but we are proud of what we accomplished."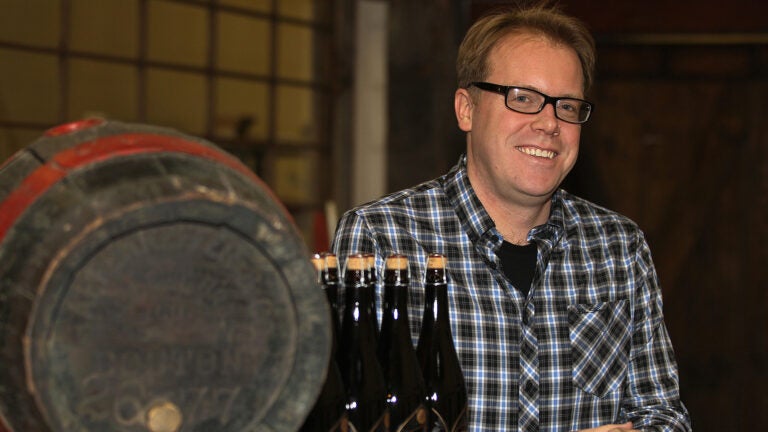 On Friday afternoon, Mystic Brewery announced via Facebook and Instagram that its Chelsea brewery will soon cease operation.
Written by Bryan Greenhagen, Mystic's founder and brewer, the posts shared that the brewery will discontinue operations and will take the next few weeks to wind down. In the meantime, the brewery will release some final batches and special beers, as well as sell off its barrels and beer archive.
"All of us at Mystic extend our eternal gratitude to everyone who helped us and supported us in our mission to change beer culture for the better in Boston and beyond," Greenhagen wrote. "It has been a wild ride from the first saison in 2011, through the barrel program highlights of Entropy and Ventus, and onto Voltage IPA and Post Apocalyptic Xanadu."
Greenhagen went on to share that he is personally "proud of the many Mystic alumni going on to their own success as well as the incredible team of great people we have now. We are sad to wind down our work here, but we are proud of what we accomplished and know in our hearts that the impact of Mystic will remain long after the doors are closed."
Mystic did not immediately respond to Boston.com's request for comment.
Greenhagen, who has a background in industrial fermentation, homebrewing, and product development, founded Mystic in 2011, and opened the Chelsea brewery to the public in 2013. The company initially focused on producing farmhouse ales before expanding into IPAs and other styles. In 2018, Boston magazine reported that the brewery had plans to expand to Malden, although Eater Boston later reported that those plans had fallen through.
Follow Mystic's social media for updates on its closing date and additional beer releases and events.