Restaurants
Jody Adams to open Greek Street at Time Out Market
The street food concept opens on Oct. 7.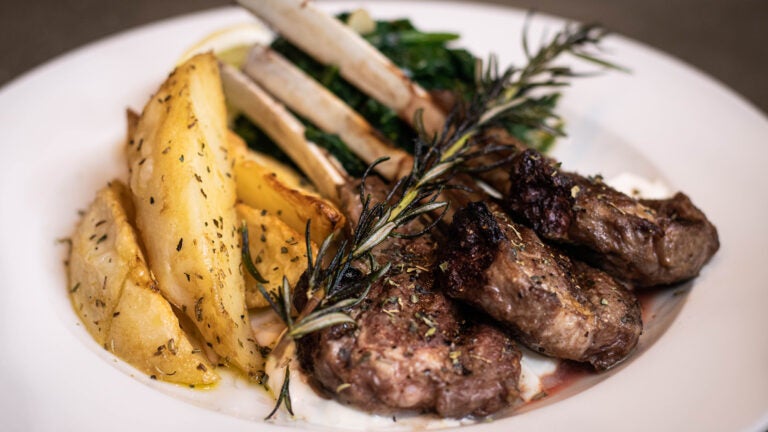 Just a few months after its debut, Time Out Market Boston is switching up one of its vendors by adding a revered local chef to the mix.
James Beard Award winner Jody Adams — who gained critical acclaim with the now-shuttered Cambridge restaurant Rialto, and went on to open Trade in the Financial District and greek chain Saloniki — will open a Saloniki spinoff named Greek Street at the Fenway market on Oct. 7.
The eatery will replace MC Kitchen, a vegan restaurant that's looking for a new, permanent location, according to Eater Boston.
"Great food no longer depends on a fine dining environment and white tablecloth formality," Adams said via a press release. "Greek Street will offer guests a fine-casual experience and traditional Greek dishes full of simple and natural flavors and prepared with fresh and exceptional ingredients. I can't wait to offer our mouth-watering dishes at Time Out Market Boston alongside the city's most outstanding culinary talent."
Adams, along with partners Eric Papachristos and Jonathan Mendez, developed a fast-casual menu that includes bites like citrus-marinated swordfish souvlaki, cumin-spiced beef patties, pork schnitzel with Greek herbs, spanakopita, and Greek salad.
Open since June, Time Out Market's 15 vendors and two bars have helped to define the Fenway's new 401 Park space, a mixed-use complex that also includes the soon-to-open Trillium Fenway. It's the first entry in 2019's spurt of food halls, which will be joined later this year by Hub Hall and High Street Place.
Greek Street at 401 Park Drive, Boston; Sundays, Mondays–Thursdays from 11 a.m.–10 p.m., Fridays and Saturdays from 11 a.m.–11 p.m.; timeoutmarket.com/boston