Restaurants
Globe Bar & Café abruptly closed over the weekend
The Back Bay hangout shuttered on Oct. 19.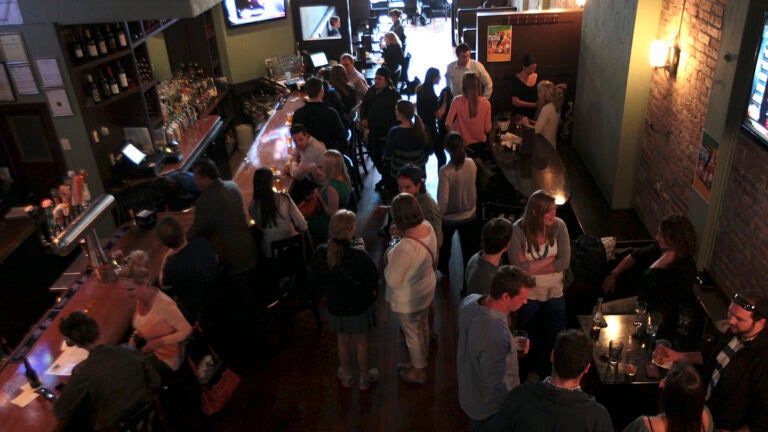 On Saturday, Globe Bar & Café's run came to an end as the restaurant closed its doors after not being able to reach an agreement with the building's landlord.
On Globe Bar's Instagram, a post published on Sunday revealed the closure.
"Due to circumstances outside of our control, yesterday was our last day in business," the post detailed. "While we had hoped to renew our lease that has not proven possible. Please visit our other locations @Lironboylston and @McGannsirishpub. Thank you for all of your support and we hope to see you at one of our other locations soon!"
Globe Bar confirmed to Boston.com that the closure was due to "unforeseen circumstances regarding our lease," but did not respond when asked about specifics.
The Back Bay hangout originally opened at 565 Boylston St., where it operated for more than a decade before moving into its most recent location at 384 Boylston St., the former home of Rattlesnake Bar & Grill. It served a straightforward menu of American classics including sandwiches, burgers, snack food, and larger entrées like prime beef steak tips and marinated chicken curry. In the warmer months, diners could snack on Buffalo chicken tenders and drink passion fruit mojitos on the restaurant's roof deck.
Globe Bar's sister restaurants include Lir and McGann's Irish Pub, which are not affected by the closure.