Restaurants
These 7 New England breweries are among the best breweries of the decade, according to 'Paste' magazine
The Alchemist, Hill Farmstead, and Tree House all made the list.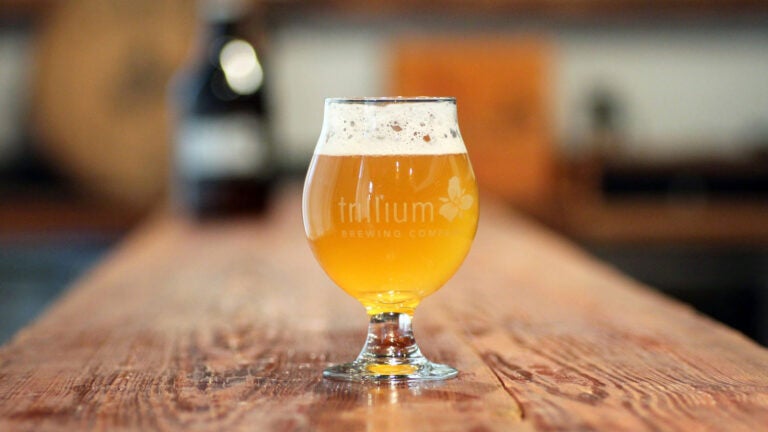 It's one thing for a brewery to make its way onto a "best breweries of the year" list. But to be called one of the best breweries of the decade? That's an accolade everyone should raise a glass to.
On Tuesday, Paste magazine released its list of the 50 best American breweries of the 2010s. The lineup, curated by a handful of Paste editors and writers, identified the breweries that not only defined the beer scene within the past 10 years, but made contributions to the industry and were responsible for major innovations. The publication asked whether the brewery's strengths were consistent, what role it played, and how important it was to its local beer community.
Among the 50 breweries named, seven from New England made the list, with most of them landing within the top 10:
Jack's Abby, Framingham, Mass. (No. 40)
Trillium Brewing Co., Canton, Mass. (No. 15)
The Alchemist, Stowe, Vermont (No. 10)
Hill Farmstead Brewing, Greensboro Bend, Vermont (No. 9)
Maine Beer Co., Freeport, Maine (No. 8)
Allagash Brewing Co., Portland, Maine (No. 4)
Tree House Brewing Co., Charlton, Mass. (No. 2)
Tree House, which was only surpassed by Firestone Walker Brewing out of Paso Robles, Calif., was heralded as one of the first breweries to kick off the hazy IPA craze, with Paste highlighting one of their signature IPAs in particular:
Consider, for a moment, the company's legendary Julius IPA, which should be easy to acknowledge as a masterpiece to anyone with any kind of appreciation for the style. It's a microcosm of everything that Tree House does well when it comes to hops—pillowy soft in terms of mouthfeel, but also ethereally light. Bursting with fruity impressions of mango, passionfruit and citrus juice, but simultaneously dry on the finish, with just enough residual sweetness to lend the fruit flavors a lifelike impression. Ever-so-slightly bitter, to balance out that sweetness. A glass of Julius, unlike so many of the beers it inspired, is incredibly easy to drink, and incredibly pleasant as well. That's what sets it apart.
Three additional New England breweries — Bissell Brothers Brewing Co. in Portland, Maine; Lawson's Finest Liquids in Waitsfield, Vermont; and Night Shift Brewing in Everett — earned honorable mentions.
Check out the complete list of 50 best American breweries of the 2010s on Paste's website, and let us know in the comments if you think they missed any major breweries, local or otherwise.