Restaurants
Northeastern institution Chicken Lou's will close next spring
"We have had a great 30 year run!" the restaurant announced in a Facebook post.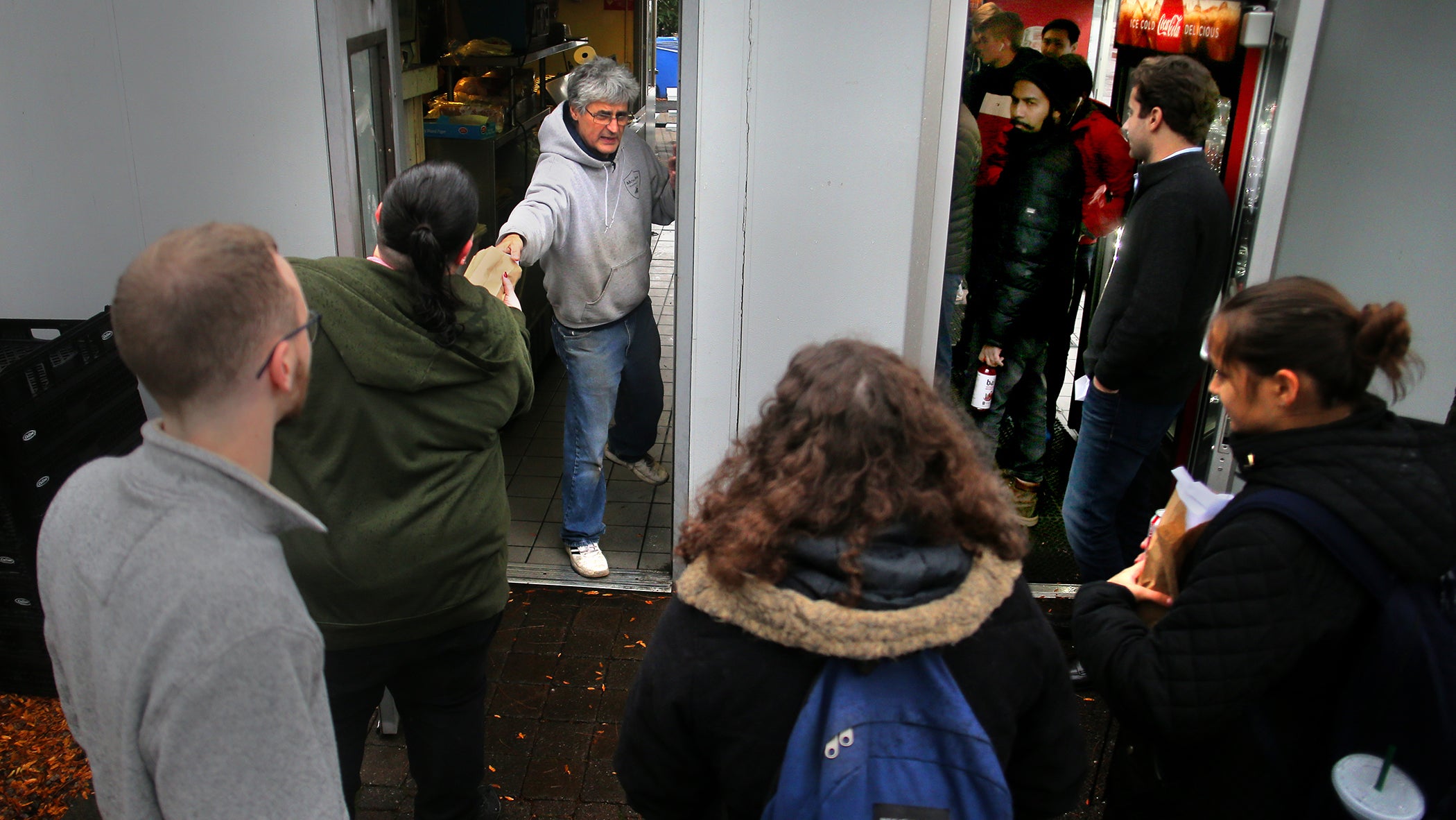 "As the saying goes, 'all good things must come to an end'."
On Nov. 19, fans of Chicken Lou's, a Northeastern staple known for its gargantuan sandwiches and other comfort fare, were hit with the announcement that the decades-old shop would close its doors in April 2020. A message on the restaurant's Facebook page shared the news.
The post reminisced about the origins of Chicken Lou's, which was founded by Lou Ferretti in the late '70s. After serving food out of canteen trucks, the concept graduated to a brick-and-mortar location in 1990, and was inherited by Ferretti's family after his death in 2000; Ferretti's son David, known affectionately as "Chicken Dave," currently runs the business.
The outpouring of support for Chicken Lou's inspired a follow-up post on Nov. 24, and answered some pressing questions about the circumstances behind Chicken Lou's closure.
"We have had a great 30 year run!" the post detailed, responding to the question of why Chicken Lou's was closing. "On many days, we may make it look like keeping Lou's running as a well oiled machine is easy. The truth is, there is A LOT of work that goes in behind the scenes to keep it running efficiently. Chicken Dave has spent nearly 2 years of his life commuting back and forth to Boston over the years. The restaurant industry is a relentless one. We would much rather end on a high note and let you all cherish the great memories that come with the 30 year run."
The post also confirmed that the Ferretti family will not be selling the business or building, and that another permanent location was not likely in the cards (though "there are a few ideas that we have floated around to keep the Chicken Lou's name alive").
While an official closing date has not been announced, Chicken Lou's will be on hiatus for the holidays from Nov. 27 through Dec. 2 before resuming business.
Chicken Lou's; 50 Forsyth St., Boston; Mondays–Fridays from 6:45–close, Saturdays from 7:30 a.m–close; chickenlous.com