Restaurants
Lamplighter Brewing will open a joint micro distillery, brewery, and taproom next year
Here are the first details about Luminati Spirits x Lamplighter.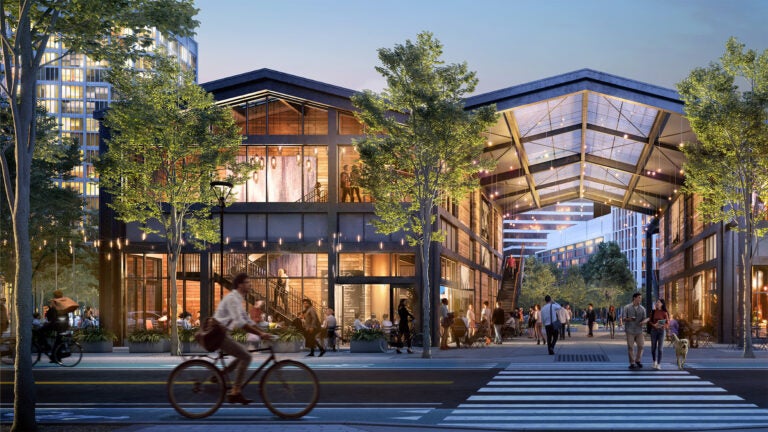 A Cambridge brewery is making major moves next year — but there's more in the works than just beer.
In 2020, Lamplighter Brewing will expand to Cambridge Crossing, a mixed-use development operated by DivcoWest that's scheduled to open next year in East Cambridge. The brewery, which co-founders AC Jones and Cayla Marvil first debuted in Cambridge in the fall of 2016, won't be focusing solely on beer: Luminati Spirits x Lamplighter will serve as a joint micro distillery, brewery, and taproom.
"We're thrilled to not only continue our development of great beer, but also to pursue our passion for craft spirits all at our home here in Cambridge," Jones said in a press release. "We're also incredibly excited that Cambridge Crossing provides us with expanded space for events, entertainment, and community engagement, while continuing to emphasize a fun, creative, and neighborhood-based taproom setting."
Luminati Spirits x Lamplighter will open in Cambridge Crossing's The Shed, a two-story retail building that will sit in the center of the new development surrounded by parks, a picnic grove, and outdoor games. In May, it was announced that Will Gilson, chef and owner of Puritan & Co., will open his own projects within The Shed: a restaurant, an all-day cafe, and a rooftop cocktail bar.
"With their focus on quality, innovation, craft and community, Lamplighter has created a thriving local, independent small business that aligns perfectly with our vision for CX," said Mark Roopenian, managing director at DivcoWest, in the press release. "The Shed is the beating heart of CX and with the addition of Lamplighter and local chef Will Gilson of Puritan & Co., we believe we are creating a place with a vibe like no other in the area."
While an exact date for the opening of Luminati Spirits x Lamplighter hasn't been announced, the concept's website points to a summer debut. Stay tuned for more details on an opening date and, in the meantime, follow Luminati Spirits x Lamplighter on Facebook and Instagram.
Luminati Spirits x Lamplighter; 110 N. First St.; opening summer 2020; luminatispirits.com