Restaurants
BLR by Shōjō will close Saturday after nearly four decades in Chinatown
Plus, more changes are coming to a sister restaurant.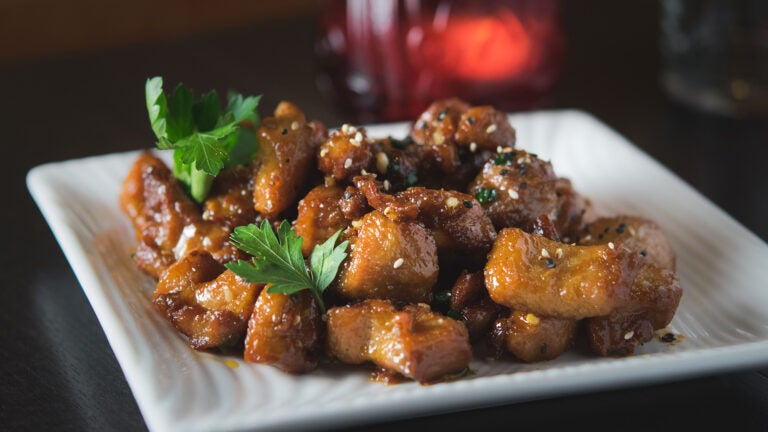 A Chinatown restaurant will serve its last plate of garlic chicken this weekend.
BLR by Shōjō owner Brian Moy, who also owns Shōjō, Ruckus, and Shōjō at Boston Logan International Airport, announced Tuesday that  Saturday, Dec. 21, will be the last day of service at the popular eatery. (BLR stands for "Best Little Restaurant.")
"Best Little Restaurant has been in my family for nearly four decades; I grew up working there alongside my grandparents, aunts, and uncles," Moy said in a press release. "I am thankful to the dedicated staff and customers as it has been an incredible journey. We hope to find innovative ways to bring the BLR brand to life as we continue to serve the Chinatown community."
The restaurant has been a part of Chinatown's fabric and the Moy family since the early 80s, with Moy taking over ownership and transforming it into BLR by Shōjō in 2016.
While BLR by Shōjō's run is coming to an end, one of Moy's other ventures will expand its menu. Ruckus, a noodle house located at 5 Tyler St., recently acquired a liquor license, and will introduce a new drink menu featuring cans of negroni, wine, and beers such as Master Gao Jasmine Tea Lager, and Portico Chroma. There will also be sake, with options that include the Goto Graffiti cup and the Yuri Masamune cup. Ruckus will also incorporate an izakaya-inspired menu from group executive chef Mike Stark.
The news of BLR's closing comes on the heels of a previous announcement that the Shōjō team will open a new restaurant underneath Ruckus this spring. No additional details about the new concept have been released at this time.
BLR by Shōjō; 13A Hudson St., Boston; Tuesdays–Thursdays from 5 p.m.–10 p.m., Fridays and Saturdays from 5 p.m.–11 p.m., Sundays from 5 p.m.–10 p.m.; blrbyshojo.com