Restaurants
Doughnuts, beer, and gelato: High Street Place announces another wave of vendors
The forthcoming food hall's lineup is steadily growing.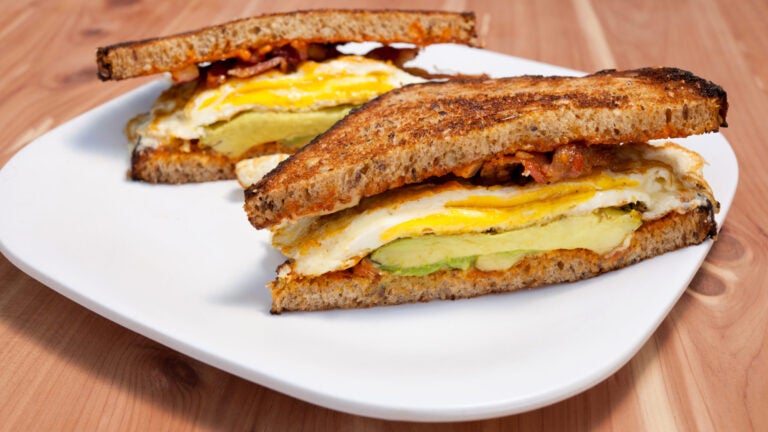 It's been eight months since the first batch of vendors at High Street Place, a sleek food hall set to open downtown in early 2020, was announced.
Now we're getting another taste: Six more of the 20 total concepts were revealed Tuesday afternoon.
Joining the lineup is Bad Doughnut from pastry chef and Harvard graduate Tess Wood, who has gained a following by selling her brioche-style doughnuts at local farmers' markets. She'll introduce flavors like Chips and Giggles, Zesty Shades of Grey, and The Olivia Pope to hungry High Street Place visitors.
Gorgeous Gelato, another dessert option, is also part of the newly announced list. Husband and wife owners Donato Giovine and Mariagrazia Zanardi, whose original shop is located in Portland, Maine, will bring classic and seasonal gelato scoops, along with a gelato panini (a warm doughnut topped with gelato). Those looking for a boozy treat can try their gelato-based cocktails.
Middle Eastern restaurant Hum'Oveh will serve stuffed flatbreads, shish kebabs, and mezze, as well as sandwiches filled with spiced beef, marinated chicken, or feta and spinach.
And while Mike & Patty's confirmed the news this past summer, High Street Place officially announced that the popular breakfast nook will serve signature sandwiches and new items there.
"We don't want a carbon copy of the restaurant at the food hall, but I think it's safe to say that the people who are used to our first location will find a lot to love about the new location," owner Mike Gurevich previously told Boston.com.
This latest round also brings two beverage options: Gracenote Coffee, which will offer coffee, tea, cocktails, and wine; and Newburyport Brewing, a North Shore brewery pouring beers like Plum Island Belgian White, Overboard NEIPA, and Green Head IPA across 12 taps.
The six newbies join a growing list of restaurants and bars that include burger joint Wheelhouse, ramen shop Noodle BOS, and the porchetta-centric Pennypacker's.
Some of Boston's most notable industry vets will open inside the food hall as well: Tiffani Faison (Fool's Errand, Orfano, Sweet Cheeks, Tiger Mama) will debut Dive Bar, a New Orleans-inspired raw bar, and Tenderoni's, a pizza and grinders joint; and Daren Swisher and Joseph Cammarata (Backbar, Jm Curley, and Hojoko) will open cocktail bar Daiquiris & Daisies.
Other upcoming concepts include Fuji at High Street Place, Haley Jane, Mother Juice, North East of the Border, and The Farmacy Cafe.
High Street Place, which is being designed by Gensler and Groundswell Design Group, will also host live music, a speaker series, workshops, and live viewing events, assisted by the hall's massive LED screen.
The space's seating options can accommodate 300 diners inside, and an outdoor patio will be able to hold up to 84 guests in the warmer months.
Stay tuned for details on a couple more vendors yet to be announced at High Street Place.
High Street Place; 100 High St.; opening 2020; highstreetplace.com