Restaurants
The Seaport's century-old No Name Restaurant has closed
"It has been an honor to be part of your celebrations and your everyday lives for so many years," wrote the owners.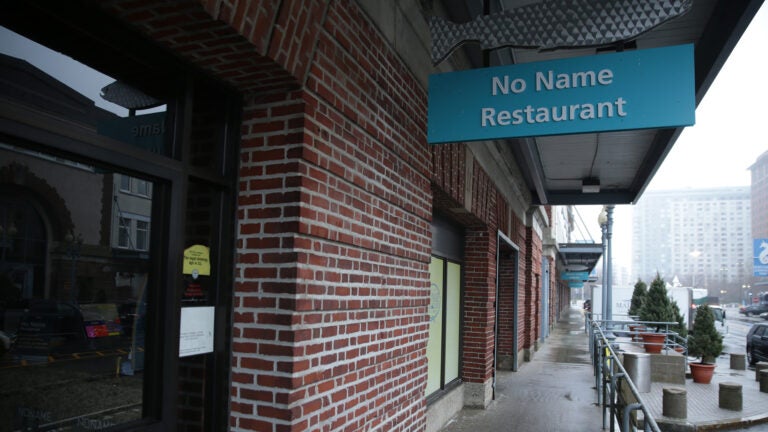 On Monday night, one of the last remnants of the old Seaport announced that it has closed.
No Name Restaurant, a Fish Pier seafood destination, posted a final farewell on its Facebook page.
"To our many loyal customers, employees and our longtime community," it began. "After over 100 years, we had to make the difficult decision to close the No Name Restaurant. We want to thank our generations of customers for all the years of loyal patronage, and for helping make the No Name a landmark location. To our employees, many of whom have been with us for decades, we cannot thank you enough — we thank you for your tireless dedication and hard working service. It has been an honor to be part of your celebrations and your everyday lives for so many years."
The owners of No Name Restaurant did not respond to Boston.com's requests for comment.
While the post gave no indication as to why No Name closed, the Boston Globe reported that the business filed for Chapter 7 bankruptcy on Dec. 30. Chapter 7 bankruptcy involves the liquidating of business property and the distribution of non-exempt assets to claim holders, or creditors.
No Name was founded by Nick Contos in 1917 as a seafood stand meant to serve the fisherman who worked along Boston's Fish Pier. He never named the restaurant, and while the space evolved and grew — all the while remaining in the Contos family — a "proper" name was never bestowed upon the business. Diners, many of whom shared their own memories in response to No Name's closing announcement, could always find seafood staples on the menu: fried clams, broiled scrod, seafood chowder, and steamed lobster.
"What a wonderful restaurant and a great memory," one fan wrote on the Facebook post. "I visited Boston with my wife this past May, and we visited your restaurant for the first time upon recommendation. It was absolutely amazing and we were shown the nicest hospitality!"
"I'm so sorry to hear this," another wrote. "I have many fond memories of going there as a kid when my dad read about the restaurant in the paper in the 70's."
The Seaport's rapidly changing landscape in the past few years has seen the proliferation of chains (FuKu, Pink Taco, Shake Shack), as well as the recent arrival of Woods Hill Pier 4, which replaced the historic Anthony's Pier 4; Trillium Fort Point, an expansion of the popular local brewery; and Flight Club, the second U.S. location of a whimsical, technology-driven darts bar.
There are currently no available details on what will take No Name's place.