Restaurants
A Cambridge restaurant is offering a free bowl of ramen to any student who got an 'A' last semester
Bring your transcript and your appetite.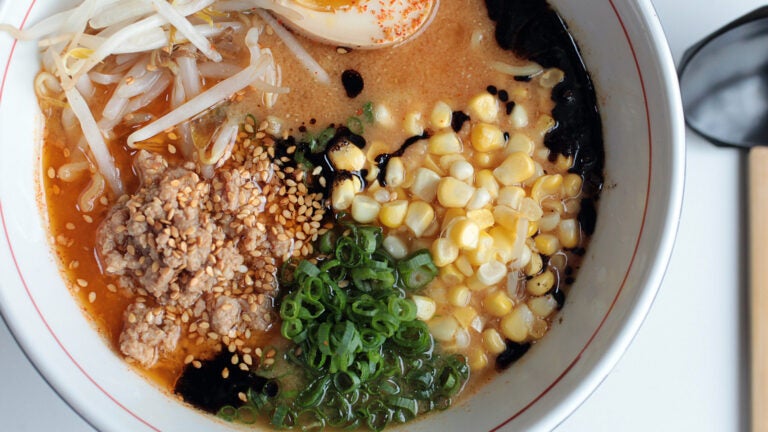 Students, rejoice! Your hard work last semester may finally pay off. And no, we don't mean with good grades, proud parents, or a shiny new job offer. This is even better: free food. 
One Ramen and Sushi in Cambridge is offering a free bowl of tonkotsu ramen to students who received one or more 'A' from fall classes. One Ramen and Sushi's tonkotsu ramen features a rich pork broth and noodles, topped with chashu (braised pork belly), mushrooms, corn, bamboo shoots, fish cake, and egg. Bring a school ID and an official transcript to the restaurant before Jan. 31 at 5 p.m. to take advantage of the dine-in only deal.
Students can claim their free bowl (valued at $10.95) Monday through Friday from 11:30 a.m. to 5 p.m. at 1759 Massachusetts Ave. near the Porter Square T station in Cambridge.
https://www.instagram.com/p/B7EzQDnJ-ba/