Restaurants
Ghost kitchens, Mookie Betts-inspired ice cream, and other weekend food events
Plus, who's up for a bowl of udon?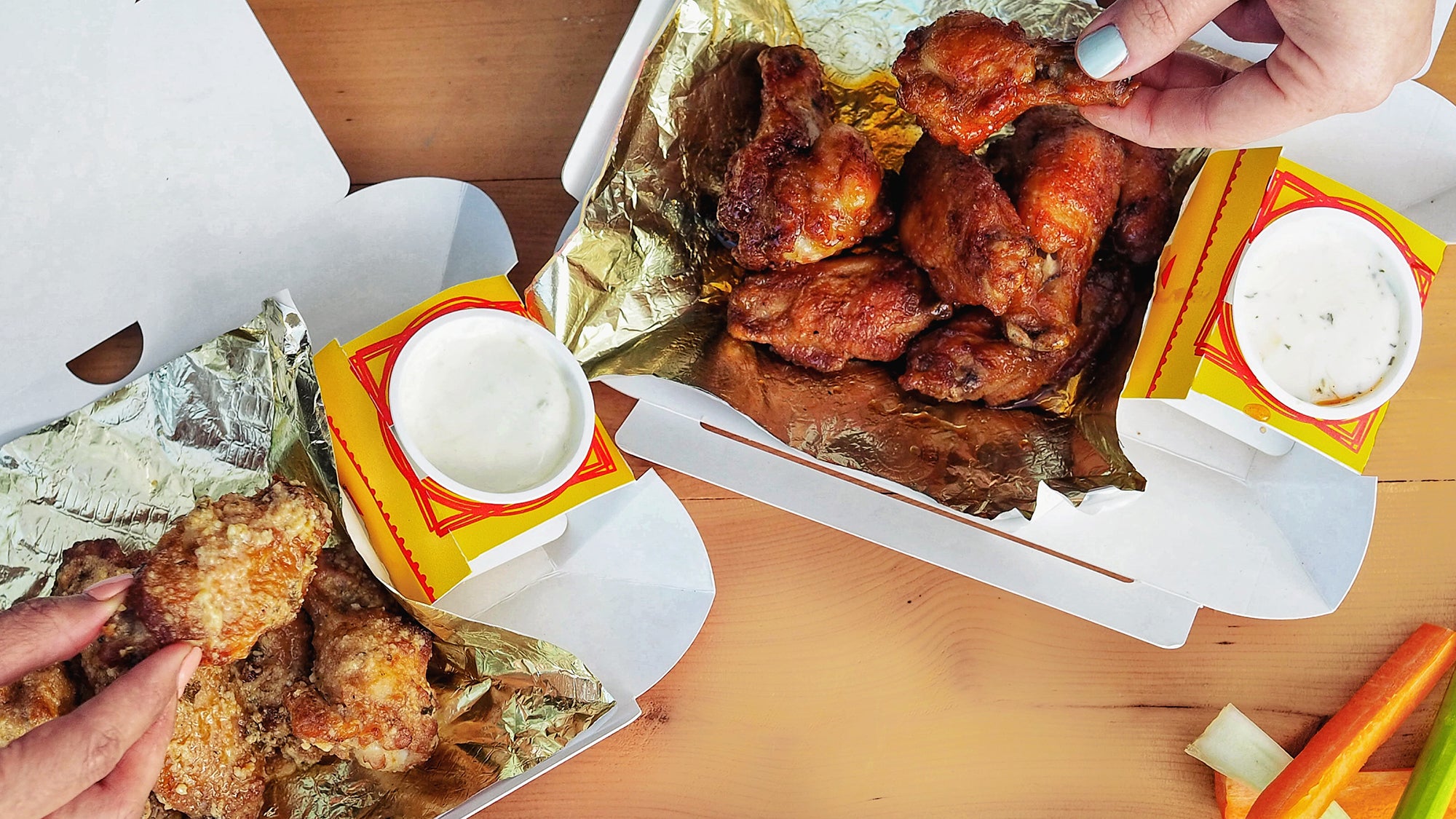 A couple months ago, I interviewed a few ice cream shop owners about the difficulties they face during the winter (contrary to popular belief, New Englanders do not devour ice cream year-round). Morano Gelato owner Morgan Morano shared that she reduces hours at her store in downtown Hanover during the winter months. Gus Rancatore, owner of Cambridge's Toscanini's, said that those in the ice cream business are always trying to think of new strategies to even out their sales between winter and summer — "and I don't think anyone's come up with a perfect idea yet." FoMu owner Deena Jalal said that it's incredibly stressful operating her vegan ice cream chain in the winter, and that "as business owners, we have to take extra steps to make sure we can stay financially viable throughout the year."
My challenge to you: Support your local ice cream shop by buying a scoop or two this weekend. I've listed a few suggestions below, along with some other fun food events to check out over the next few days — a cocktail reception featuring a refreshingly diverse lineup of chefs and mixologists, an introduction to Boston's newest ghost kitchen, and a few Oscars viewing parties. And if ice cream isn't in the cards for you this weekend, how about udon? There's a new noodle shop in town, and I am always in the mood for noodles.
1. Boston Raising the Bar Reception
Often dubbed the "Oscars of the food world," the James Beard Awards recognizes some of the best and brightest in the culinary sphere each year. The winners of the 2020 James Beard Awards won't be announced until May, but in the next few months the James Beard Foundation's Taste America will bring a number of programs and events to cities across the country — and this weekend, they're stopping in Boston. In addition to Friday's gala dinner, a cocktail reception called Boston Raising the Bar will be held at the Boston Public Market on Thursday, highlighting diverse voices in Boston's food and drink scene. Mei Mei's Irene Li has curated a stellar lineup of chefs, including Tambo Barrow (Bred Gourmet), Tatiana Rosana (Outlook Kitchen), Ellie Tiglao (Tanám), and more, along with bartenders Kyisha Davenport (Tanám), Cairo Kironyo (Lolita Cocina and Tequila Bar), and Ezra Star (Drink), among others. Tickets are $75 and can be purchased here.
2. What's a ghost restaurant, anyway?
At the end of 2019, I asked a handful of restaurant industry experts to cast their predictions on the future of dining in Boston. Bob Luz, president and CEO at MA Restaurant Association, wisely noted that "the delivery-only restaurant is on the rise through virtual restaurants and 'ghost kitchens.'" So what's a ghost kitchen? It's a kitchen created for the sole purpose of offering delivery and, occasionally, takeout — there are no dining rooms to speak of, and sometimes the kitchen serves as a homebase for multiple virtual restaurants at a time.
Enter Wing Squad, which rolled out in a handful of cities, including Boston, last week. The delivery-only restaurant was launched by restaurateur Robert Earl, founder of Virtual Dining Concepts, and offers wings, sides, and dessert through delivery services GrubHub, DoorDash, Uber Eats, and Postmates. Wing options include six different flavors— BBQ, Honey Garlic, Cajun, Garlic Parmesan, Sweet Chili, and Buffalo — and you can order mac and cheese and celery and carrot sticks as sides. For something a little more local, I'm a huge fan of Nani!? Chick'n Bunz, a ghost kitchen that sells fried chicken sandwiches through Uber Eats.
3. Support your local ice cream shop
We are in, without a doubt, the roughest season for ice cream shops — which makes it all the more important to frequent the businesses you love. At Gracie's in Somerville, Mookie Monster ice cream will be available for a limited time starting on Friday, a chocolate-Oreo-Nutter Butter delight that honors the Red Sox's recently-traded all-star Mookie Betts. At OddFellows Ice Cream Co., the boozy ice cream shop that debuted at The Street Chestnut Hill in August, a collaboration with former New England Patriots tight end, Martellus Bennett, resulted in a limited-edition flavor called The Happy Flavor. Made with banana ice cream, whipped cream, chocolate sauce, salted walnuts, and maraschino cherries, it's available in scoops and pints while supplies last. In Allston, a second location of The Scoop N Scootery opened earlier this week, dishing up flavors like Phantomberry, Cake Batter, and Totally Turtle. And vegan ice cream destination FoMu has restocked their limited-time supply of chocolate chip cookie dough bars — snag a couple at one of their four brick-and-mortar shops.
4. Oscars watch parties, cocktails, and pudding
We have an Oscars pool going around our office, but I've been especially bad about watching this year's nominees (the only opinion I have to offer is that "Parasite" should win everything, thanks for coming to my TED talk). Still, if you're a fan of sitting through hours of speeches and musical performances, there are a few Boston bars and restaurants offering watch parties and specials on Feb. 9. Dorchester's dbar will host an Oscars-themed party with cocktails like the rum-based Introduce Me as Joker and the gin-centric Western Front; submit your Oscars ballots before it airs and the top three attendees with the highest score will be given a prize. Canary Square in Jamaica Plain will host its annual Oscars watch party, awarding prizes to ballot winners and "best dressed" winners, pouring a specialty Oscar cocktail, and offering complimentary snacks. Throwing your own party and still need dessert? Magnolia Bakery is offering a limited-edition Pink Puddin' in conjunction with the Friday release of "Birds of Prey," which follows Harley Quinn fresh off her breakup with Joker (ah, there's the Oscars tie-in).
5. It's udon weather
This weekend's forecast: cold and pretty gross. It's also the perfect weather for settling in with a bowl of udon, methodically slurping thick noodles coiled in a savory broth until you feel warm from the inside out. Boston's collection of udon restaurants recently grew when TsuruTonTan opened inside Kenmore Square's Hotel Commonwealth, serving both cold and hot udon topped with uni, caviar, tempura, curry, crab, duck, and more. The newcomer is admittedly on the pricier side, so for more affordable bowls I'd also recommend Love Art Udon, Ruckus, and, of course, the award-winning Yume Ga Arakura (yes, you will have to wait in line; yes, it's worth it).