Restaurants
Kelly's Roast Beef plans to open 6 new locations throughout New England over the next 2 years
An even bigger goal? Fifty locations in five years.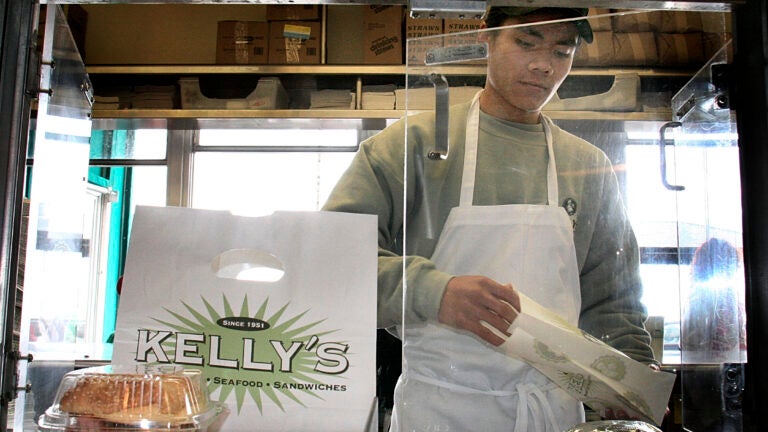 An iconic roast beef chain recently announced that it has major plans for expansion.
Kelly's Roast Beef has its sights set on opening six new restaurants in Greater Boston and New England, including Natick, Providence, Quincy, and Worcester, according to a press release. The expansion is part of the chain's newly launched franchise opportunity, which boasts a goal of opening 50 locations over the next five years.
"Kelly's is a known brand that people love," said Neil Newcomb, CEO of Kelly's Roast Beef Franchising. "People associate it with Boston similarly to the way people associate In-N-Out Burger with California. Customers have a passion for the brand, and there are very few franchise opportunities out there founded on over 70 years of history. We look forward to welcoming new partners who are ready to bring our revolutionary brand to new communities."
Revered for its roast beef sandwiches — which Kelly's claims to have invented — the company got its start in 1951, when founders Frank McCarthy and Ray Carey opened a hot dog stand next to the Paul Roger House in Revere Beach, where the two worked. One night, a nearby wedding was cancelled, and McCarthy and Carey took the roast beef from the squashed event to their stand and served it on a grilled hamburger roll. The dish took off, and Kelly's Roast Beef was born.
According to the release, the initial investment to open a Kelly's franchise is $900,000 to $1.7 million, with a franchise fee of $40,000. The first 10 franchise agreements signed will receive a royalty of 3 percent during the first year, 4 percent during the second year, and 5 percent for the remainder of the term.
There are currently five locations of Kelly's Roast Beef, including an outpost at Boston Logan International Airport. Both brick-and-mortar and express locations — grab-and-go spots at mall food courts and universities — are being considered as the chain expands, but regardless of how big the space, the brand already carries serious clout: a busy location during peak season can sell roughly 20,000 roast beef sandwiches a month.