Restaurants
These local restaurants have temporarily closed amid the coronavirus pandemic
In order to prevent the spread of COVID-19, some restaurants are choosing to shut their doors completely.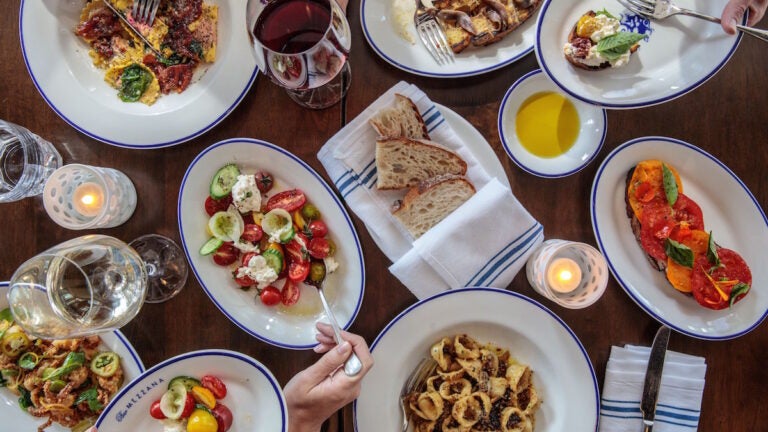 Update: On March 15, Gov. Baker ordered all Massachusetts restaurants and bars to halt dining in for three weeks. Businesses will still be allowed to offer takeout and delivery. The signed order will remain in effect through April 5 "unless further extended," with restaurants and bars able to reopen on April 6.
As local residents are urged to practice social distancing in an effort to halt the spread of COVID-19, restaurants owners are now faced with a pressing question: To close or not to close?
For many who have opted to stay open, the focus is shifting from dining in to takeout and delivery, as well as limiting operating hours and adjusting communal seating arrangements. But as of Saturday, a handful of restaurants have decided to temporarily cease operations altogether, promising to reopen when the threat of coronavirus is no longer widespread.
Here is a running list of coronavirus-related closures in the restaurants and bars world, with reopening dates included if available.
Know of any closures not on our list? Email [email protected].
All Encore Boston Harbor restaurants (reopening March 29)
Backyard Betty's (hours determined on a day-to-day basis, check social media for updates)
Bastille Kitchen (reopening March 20)
Bow Market (Various restaurants at Bow Market have closed indefinitely while others are offering delivery only; check this list for updates)
Cafe Sushi (closed until March 30)
Parsnip (reopening March 23)
Publico Street Bistro & Garden (hours determined on a day-to-day basis, check social media for updates)
Saltie Girl (reopening March 18)
Trina's Starlite Lounge (closed starting March 16)
Whole Heart Provisions (Harvard Square location)