Restaurants
Massachusetts restaurants react to Gov. Baker's order to halt dining in for 3 weeks
Businesses will still be allowed to offer takeout and delivery.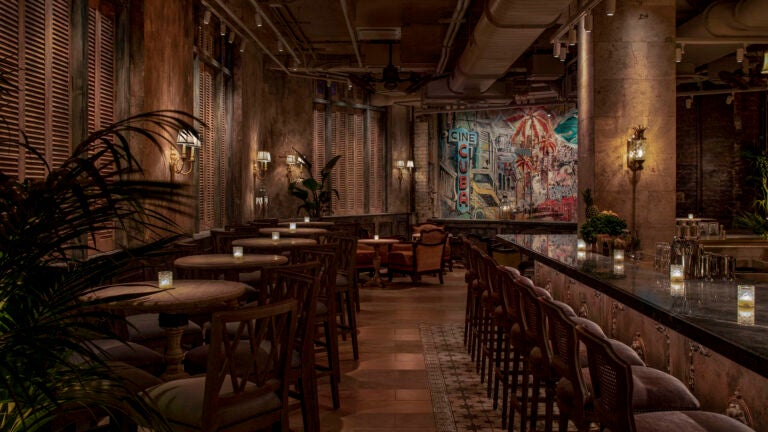 On Sunday, Gov. Charlie Baker announced that all bars and restaurants in Massachusetts are required to close on March 17. He also announced a three-week suspension of public and private schools, as well as a ban on gatherings of 25 people or more.
"With respect to restaurants, I'm ordering that any restaurant, bar, or establishment that offers food or drink shall not permit on-premises consumption," the Massachusetts governor said during the Sunday night press conference. "These establishments may continue to offer food for takeout and for delivery."
Baker's signed order indicates that the closures will remain in effect through April 5 "unless further extended," with restaurants and bars able to reopen on April 6.
He added that the order does not apply to grocery stores or pharmacies.
The news came after a flurry of announcements over the weekend from restaurants stating their own closures in an effort to slow the spread of the coronavirus, and just a few hours after both Illinois and Ohio ordered bars and restaurants to close on March 17.
Here's how restaurants and chefs are reacting to Baker's announcement.
Chef Michael Scelfo: 'This is the leadership we needed 💯💯💯 Hopefully this starts a domino across the country for hospitality businesses'
Gracie's Ice Cream: 'This is good for all of us, for all of our communities, but it's going to be real bad for the employees of all the effected bars and restaurants.'
This is good for all of us, for all of our communities, but it's going to be real bad for the employees of all the effected bars and restaurants. Service industry employees need access to a robust aid package immediately. https://t.co/lytUS15fSZ

— Gracie's Ice Cream (@IceCreamGracies) March 15, 2020
Chef Will Gilson: 'Governor Baker, we are the restaurant community of your state, Massachusetts. We make this state and its world class cities one of the reasons that people dine, travel and live here.'
Carla and Christine Pallotta, owners of Nebo: "Governor Baker has made the difficult decision to close bars and restaurants until April 6. We could not be prouder of the way our 'Nebo Family' has performed during this period of uncertainty. We are praying for the safety, health, and well-being of our team, as well as everyone in our community. Like all our fellow restaurateurs, we wish you ALL the best of health and look forward to welcoming everyone back to our table in the near future."
Mariel: 'With a heavy heart, but with strong conviction that this is a necessary decision for our industry, we will close our doors and focus on our collective health, wellness, and recovery from this unprecedented challenge.'
Pepita Coffee Co.: 'With Governor Baker's announcement on closing bars and restaurants, and with the safety of our staff, guests, and community in mind, we've made the difficult decision to close our cafe and the @lamplighterbrew taproom until further notice.'
Chef Ken Oringer: 'I can't even begin to express how grateful I am for how every one of our teams responded with such hard news.'
Patrick Lyons, owner of the Lyons Group (Rochambeau, Sonsie, Lucky's, Summer Shack, Scampo, Back Bay Social, Game On!, Kings): "Governor Baker's order today presents us and every other hospitality professional in the Commonwealth with a near impossible mountain to climb — consideration for the well-being of thousands of dedicated hard working people who will not have a shift today. The hourly workers are our primary concern. A three day blizzard can determine a restaurant's profitability for a quarter. The three week closing for Covid-19 will deal a fatal blow to many restaurants. That said, we cannot imagine NOT closing given the realities of this pandemic."
Shy Bird: 'We've had to lay off 26 people who we care deeply about'
This story is developing. Check back for updates.
---
Get Boston.com's e-mail alerts: