Restaurants
What restaurants can — and can't — do during the coronavirus dine-in ban
Which businesses are impacted by the ban, when it will end, and what restaurants are offering in the meantime.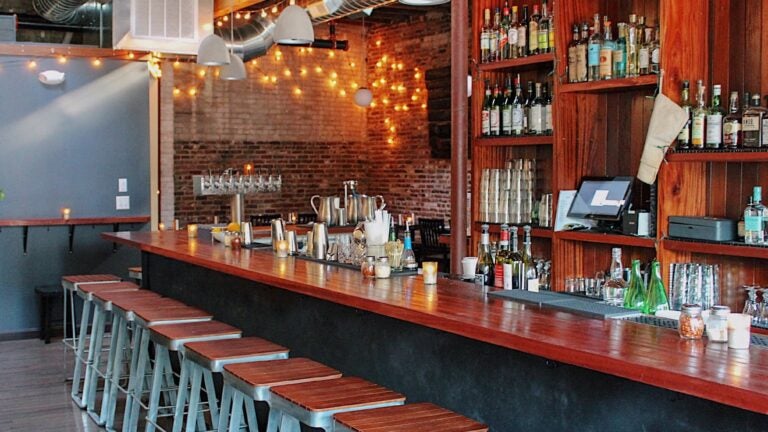 On Tuesday, Gov. Baker's dine-in ban went into effect, restricting on-premises consumption at restaurants and bars across Massachusetts.
The ban has created a new — albeit temporary — normal for restaurant-goers, many of whom are wondering what exactly Baker's order entails, how long it will last, and how they are supposed to enjoy restaurants while everything is closed.
Here's a brief explainer on what restaurants can and can't do until the ban lifts.
What does a 'dine-in ban' actually mean?
Just that: no sit-down dining or consumption of any kind inside a restaurant (or bar, for that matter). This also includes patios.
Does this ban apply to all restaurants?
Yes, all of them. Bars, coffee shops, pizzerias, and fast-casual cafes, too. Any place that offers the option to dine inside its four walls is now prohibited from offering on-premises consumption.
Wait, even when there are fewer than 25 people inside the restaurant?
Yes. Baker's order prohibits a gathering of 25 people and dining in, no matter how many people are in the restaurant.
How long will the dine-in ban remain in effect?
The ban lasts through April 5, after which restaurants are allowed to reopen on April 6. However, Baker's order states that this deadline is set "unless further extended," meaning restaurants could wing up being closed for longer.
Are restaurants allowed to offer takeout or delivery instead?
Yes. In fact, many have already started; here are some great options. But even takeout and delivery looks a little different now. Some restaurants have asked customers not to use cash in an effort to avoid contact, instead opting to wipe down payment systems after each use. Some places now offer curbside pickup, so that customers don't have to set foot inside the restaurant. Delivery apps have taken extra precautions as well, offering the option to request contactless delivery.
Can restaurants serve alcohol to-go?
Not yet. New York City, which is also following a dine-in ban, recently allowed its bars and restaurants to offer beer, wine, and cocktails to-go, but only when sold with food. Boston has not followed in its footsteps.
OK, but what about breweries? 
Breweries are allowed to sell their beer to-go, but on-site consumption is not allowed. Check with your favorite breweries for their opening hours.
What else are restaurants allowed to do?
In addition to offering takeout and delivery, restaurants can sell gift cards for customers to use at a later date. They're also allowed to sell merchandise and book appointments for future catering events and private parties — which are all great ways for customers to help our their favorite businesses until the bans lifts.
---
Your 60-second guide to social distancing during the coronavirus outbreak
---
Get Boston.com's e-mail alerts:
Sign up and receive coronavirus news and breaking updates, from our newsroom to your inbox.