Restaurants
Gov. Baker just ordered all nonessential businesses to close. What does that mean for restaurants?
Massachusetts restaurants can still offer takeout and delivery.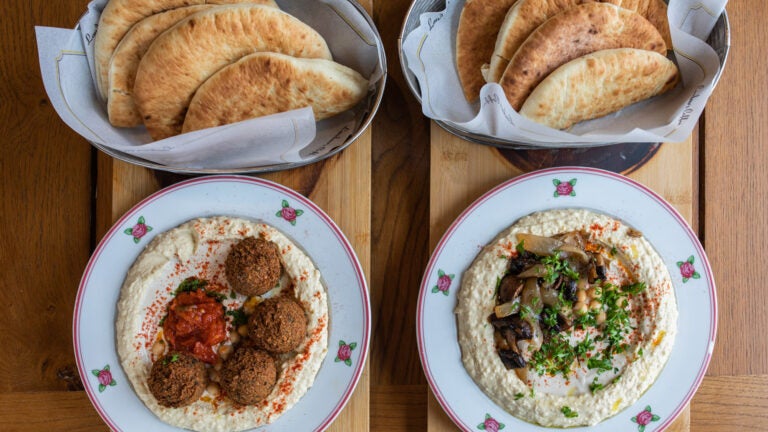 On Monday morning, Gov. Baker issued a stay-at-home advisory and ordered all nonessential businesses in Massachusetts to close. The order goes into effect at noon on Tuesday, March 24, and will continue until noon on April 7 unless further extended.
So what does this mean for restaurants? Baker's previous dine-in ban, which kicked off on March 17, ordered all restaurants to cease dine-in operations, only allowing for takeout and delivery services. The latest update still allows restaurants to offer these alternative services.
"Restaurants and other businesses that sell food may continue to offer food for takeout and delivery as long as they follow social distancing measures," Baker said during his address.
<hr>
Baker announces closure of nonessential businesses, issues stay at home advisory
<hr>
The governor's latest order further details how restaurants, bars, and other businesses selling food are deemed an essential service:
"Restaurants, bars, and other retail establishments that sell food and beverage products to the public provide COVID-19 Essential Services and are designated as such in Exhibit A. These establishments are therefore encouraged to continue to offer food and beverages for take-out and by delivery provided that they follow the social distancing protocols set forth in Department of Public Health guidance. Restaurants, bars, or other establishments that offer food or beverage to the public shall not permit on-premises consumption of food or beverage."
Among the other essential services included are grocery stores and the businesses that support them, including farms, food manufacturers, packaging plants, and others. Liquor stores are also designated an essential service.
Baker stopped short of issuing a shelter-in-place, instead urging people to stay home and continue avoiding unnecessary activities. You can watch his latest update here.
---
Get Boston.com's e-mail alerts:
Sign up and receive coronavirus news and breaking updates, from our newsroom to your inbox.