Restaurants
This weekend: Mix up cocktails at home, try a free online cooking class, and check out a new outdoor grocery store
Plus, the food news you may have missed this week.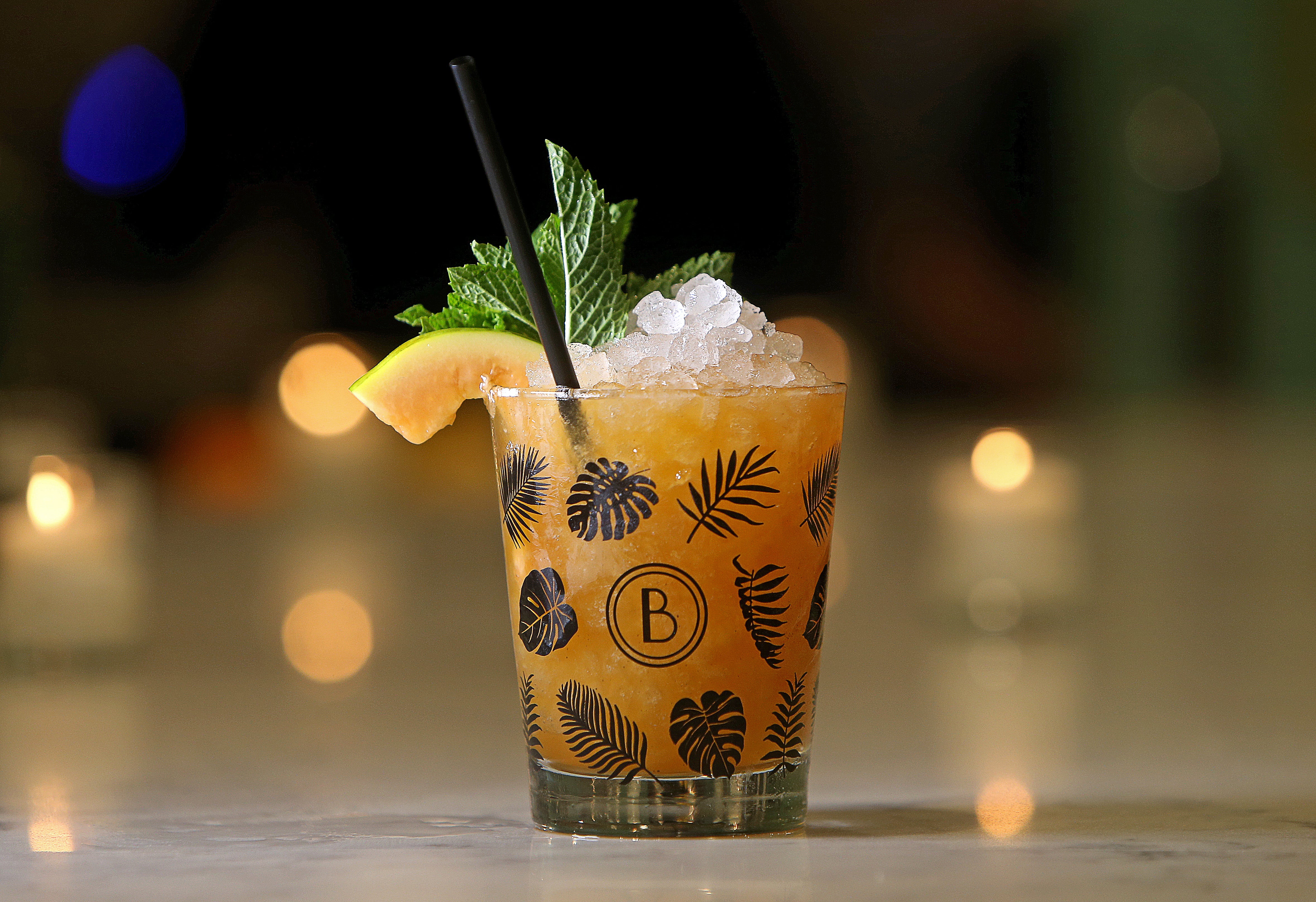 We're all eating a little differently these days: Cooking at home more. Ordering takeout. Buying beans in bulk. And that's the way it's going to be for a while, at least until the Mass. dine-in ban lifts and it's safe to start eating at our favorite restaurants again. In the meantime, here's what's been going on in Boston's restaurant world recently, plus a few ways to enjoy some of our region's best restaurants and bars from the comfort of your own home.
Here's what you may have missed this week:
Like so many restaurants across the country, Boloco is having a pretty tough time subsisting on takeout and delivery orders. On Wednesday, co-founder John Pepper issued an impassioned plea.
Top of the Hub closed. Permanently. (But don't worry — if you have an unused gift card, it will be refunded.)
It isn't all bad out there. Local distilleries are starting to making hand sanitizers at their production facilities, and the City of Cambridge is paying restaurants to make food for people experiencing homelessness.
The coronavirus has disrupted food access in Massachusetts. Our guide lays out what you need to know about food availability in relation to grocery stores, food banks, and restaurants, plus what city and state officials are saying.
Netflix and Swill
Maybe you're watching Netflix's "Tiger King" this weekend, a seven-part docuseries that portrays Joe Exotic, the how-is-this-guy-real country western singer/gun-slinging polygamist who owned more than 1,000 tigers and other wild animals. Or maybe you're going for something a little more subdued — I'll be watching "Portrait of a Lady on Fire," which starts streaming on Hulu on Friday.
Here's what you might pair with your weekend viewing plans, tigers or no tigers: a cocktail from Brookline's Blossom Bar, which is now available via pickup or delivery. You'll have to supply your own alcohol, but Blossom Bar provides the rest — literally, all of it. The build-your-own cocktail kit allows you to choose from a selection of mixers (I'll be trying the Bocadilla Sour, which features guava, mascarpone, mint, and lime), along with a variety of cocktail ice, a garnish kit, and a signature Blossom Bar cocktail glass. You can mix and match, opting to only buy a mixer, or maybe a glass but not a garnish. Whatever you choose to add, it'll be like having a slice of the award-winning bar in your own home.
Eating and cooking alone, together

The Milk Street Online Cooking School is now offering its entire line of classes for free until April 30, a veritable treasure trove on everything from how to best use spices to The Art of Kitchen Improv. I've already started a course called The Herb Kitchen, which, so far, has taught me some helpful tips about storing herbs, which herbs pair well together, and a handful of recipes to test my newfound knowledge.
Tyler Akabane, a professional forager who, until recently, sold wild and hard-to-find mushrooms to local restaurants, has pivoted to delivering mushrooms to the public for $20 to $25 per bag. Give him a follow on Instagram and fill out this form to request a bag — he'll be delivering to different neighborhoods on different days, so check his social media frequently to find out where his mushrooms are landing each week.
Grocery stores have been a major source of anxiety for me lately, so I'm trying to stock up in alternative spaces. Cue Bow Market's brilliant move to launch Safe Supply, an outdoor grocery store that allows you to shop from local food vendors, all of which are spaced throughout the courtyard and utilize a touchless payment system (no cash allowed). Sign up for a 30-minute shopping window on Saturday or Sunday from 10 a.m. to 3 p.m., when you'll be able to pick up goods from Hooked, Brookford Farm, The Biscuit, In Season, and more.
Need inspiration for your next home-cooked meal? Now is the time to tap into your favorite local chefs on social media. They miss cooking for you, and they're taking to their Instagram stories and their feeds to share their knowledge. Michael Scelfo (Alden & Harlow, Longfellow Bar, Waypoint) is hitting us with fried chicken sandwiches, stuffed peppers, slaw, and tomato sauce (check out his Instagram highlights for his recipes and pointers). Vinh Le (Nem Kitchen) will host a live cooking class on Instagram on Saturday from noon to 12:30 p.m., where he'll be demonstrating how to make spring rolls (he's posted a list of ingredients on his stories). And Josh Lewin and Katrina Jazayeri (Juliet, Peregrine) have launched of Juliet Mediaverse, with a first episode that focuses on aperitivo hour.