Restaurants
'How do we stop the bleeding?': A Lowell restaurant owner says his two-year-old pub is back to square one
"It's been torturous having to answer my phone and watch my email inbox overflow from companies I can't afford to pay," said The Keep owner Richard Healy.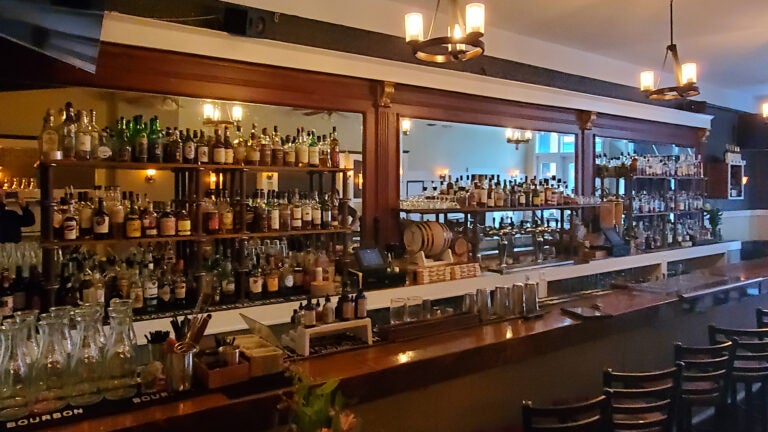 "My restaurant's story" series, restaurant owners in the Greater Boston area share how COVID-19 has affected their business. If you're a restaurant owner, you can share your story here.
At almost two years old, Lowell's The Keep was "still crawling, but getting ready to walk," said owner Richard Healy. The restaurant and pub was a whiskey haven, one where you could also find a hefty selection of craft beer and cocktails, along with wings, gumbo, and bourbon pancakes at brunch.
"March is a good month for a pub," Healy wrote in an email to Boston.com. "I always joked that it was really the start of the new year for the restaurant business. That month is obviously completely gone."
Healy shared how the past few weeks have changed his business, and what kind of help he needs from the state going forward.
Entries may have been lightly edited for clarity or grammar.
Name: Richard Healy
Restaurant: The Keep, Lowell
The week before the state mandated limited business operations, I was cleaning as though a tornado had touched down behind the bar. The concerns that COVID-19 was bringing had me going through every corner and crevice of the pub with the fervor of an exorcist. I spent the next three days at this pace until I was satisfied. On Saturday, March 14, we held a staff meeting to review several things, one of which was added scrutiny on extra cleanliness and precautions during what, at this point, was a public health scare. That weekend was the slowest weekend we had in the two years that we have been open. When the governor announced mandated limitations, it came as no surprise at that point that we were in for something we had never seen in this industry before. No matter the planning, this was going to be brutal and drawn out.
Over the next week, my general manager and chef worked tirelessly alongside me to prep our appliances for this unforeseen hiatus. Chef and the kitchen crew prepared meals for our now furloughed staff to help them during the upcoming quiet nights. I had my phone glued to my head, speaking with aids from every politician's office who would answer. I called every official I could about everything that needed clarification. How was my staff, who had become family like most do in this industry, going to collect unemployment and further assistance? Were distributors going to extend credit limit terms? Was the state and federal government going to notice that we were in danger of drowning?
I miss the banter with my bar staff and servers. I miss trying new dishes Chef is experimenting with for a future menu. I miss the trivial, nonsensical, funny conversations with patrons who had become friends. Tapping new kegs, getting new wines, and whiskeys — I miss it all.
It's been torturous having to answer my phone and watch my email inbox overflow from companies I can't afford to pay. The folks on the other end of the line are good people who are also scarred right now. We mumble through the motions and they place notes on my account. It's a rather dull and painful song and dance.
We have laid off about a dozen good people right now. I do my best to send them all information on funds being set up to help them with bills and the cost of living. It's been a terrible few weeks for thousands of industry professionals in this state and millions in this country. These folks are the strongest people I know. This industry is made up of survivors and trail blazers who know how to buckle down and get whatever needs to get done, done. I know in my heart they will persevere. My staff has been keeping me positive during all this. I am truly blessed to have them.
How do we stop the bleeding? Restaurants in this state need immediate financial relief from state sales tax for the months of February and March. We need 150-day credit extensions with alcohol distributors, and that has to come from the ABCC [Alcoholic Beverages Control Commission]. Drastic measures need to be taken in order to keep the culinary culture of this state alive. The state needs to put a freeze on rent collections, especially in the city of Boston. If this doesn't happen soon then we are going to lose mom-and-pop spots that we have come to cherish over the years. Multi-million dollar insurance agencies are denying coverage and letting us bleed out. When this is over, we need to make sure the regulations and insurances the state mandates we pay for work for us in a time of need and not against us. While we are plodding though the CARE act, we need to know that the state is supporting us in this time of great need and uncertainty. The health and safety of everyone should be our top priority, and as a restaurateur I will gladly close my doors in the hope that by doing so lives will be saved. What the Massachusetts State Government does right now will have a direct effect on whether I get to open those doors again.