Restaurants
Popeyes just opened a new outpost in West Roxbury, even as restaurants across the country continue to close
Everyone's still lining up for that fried chicken sandwich.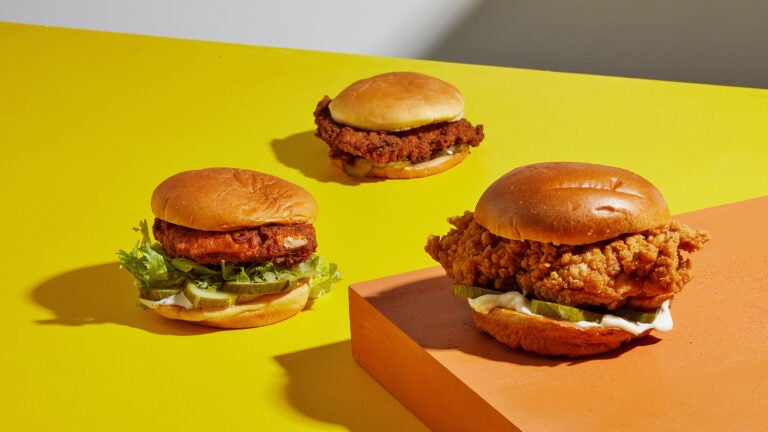 As restaurants continue to suspend their operations while the coronavirus spreads, Popeyes is choosing to expand.
On Thursday, a new Popeyes restaurant opened at 1630 VFW Parkway in West Roxbury. Howard Hymowitz, director of operations for Popeyes, confirmed that only the drive-thru option is available at this outpost for now, but that online ordering through the website and app should be available by the end of Monday.
In response to COVID-19, the fast food chain has taken steps to offer contactless drive-thru and pickup service, which applies during both payment and food exchange. It is offering free delivery when orders are placed through the website or app, and is also matching donations to No Kid Hungry, an organization working to end childhood hunger.
The West Roxbury location has long served as a fast food site, housing, at various times, a Bagelville, Dunkin', and Arby's. It's sandwiched between a McDonald's and a Burger King, with one of Boston's few Taco Bell locations situated down the street. As a Popeyes, it will be open from 10:30 a.m. to 10 p.m. daily, though Hymowitz said those times are subject to change.