Restaurants
This weekend: Last-minute Easter orders, Drinking Like Ladies, and where to find bottles of wine for a steal
Plus, the food news you may have missed this week.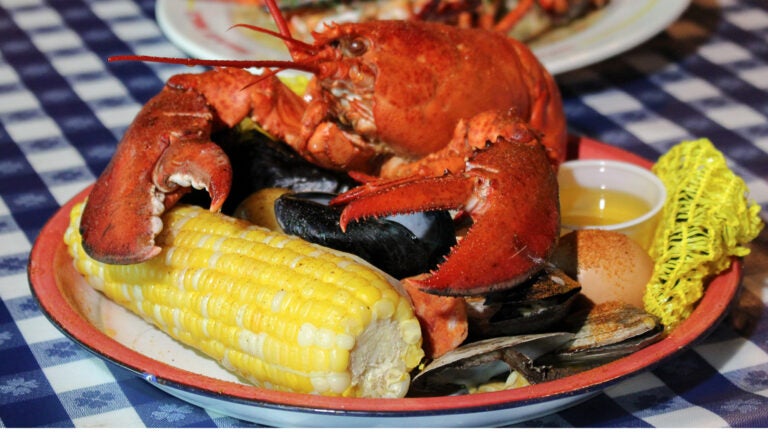 We're all eating a little differently these days: Cooking at home more. Ordering takeout. Buying beans in bulk. And that's the way it's going to be for a while, at least until the Massachusetts dine-in ban lifts and it's safe to start eating at our favorite restaurants again. In the meantime, here's what's been going on in Boston's restaurant world recently, plus a few ways to enjoy some of our region's best restaurants and bars from the comfort of your own home.
Here's what you may have missed this week:
Forget the white linens: Boston's fine dining restaurants are trying to survive just like the rest of the restaurant industry. We talked to a couple chefs at upscale establishments about the decision to pivot to takeout and delivery.
Stop & Shop is making it a little easier for shoppers 60 and over to grab their groceries during the pandemic, as the chain partnered with Uber to offer half-priced rides to the at-risk demographic.
Food & Wine published a love letter to Boston's Chinatown, penned by local tour guide Jacqueline Church. In it, Church shared some of her favorite Chinatown restaurants, which she can't wait to revisit once we can all start dining out again.
Wahlburgers teamed up with the South Shore YMCA to deliver meals to those in need, with chef Paul Wahlberg personally dropping food off at various shelters throughout the South Shore.
From financial losses to testing new business models, here's what chefs and restaurateurs are saying as the coronavirus pandemic affects the restaurant industry.
Netflix & Swill
There are some A-plus streaming options happening this weekend, not least of which is the addition of "Parasite" on Hulu. I saw the Oscars-winning film when it came out eons ago (October) and was enamored by its smartly-woven plot and the actors' brilliant performances. Also, it made me immediately want to go out and find a place to eat jjapaguri.
During one of his four Oscars acceptance speeches, writer/director Bong Joon Ho told the audience "I am ready to drink tonight." In that spirit, here's what you might sip on while settling in front of the TV this weekend: a glass of sparkling, red, or white wine from Newbury Street's Grand Tour, which just started offering bottles from its expertly-curated wine list after Gov. Baker signed a bill allowing Mass. restaurants to sell beer and wine with food orders. Each bottle is $25 — a steal for a restaurant with a bottle price that previously started at $50.
Eating and cooking alone, together
Turn this on the next time you're mixing up a drink in the kitchen: Drinking Like Ladies, a podcast run by Kirsten Amann and Misty Kalkofen. The Boston-based bar industry gurus published a book by the same name in 2018, but they recently launched the podcast to provide the service industry with resources and insight into the current landscape. Each episode is around 40 minutes long; episode two, with Barmetrix founder Sean Finter, is a particularly fascinating look into how the restaurant and bar industry might emerge from the coronavirus pandemic once it subsides.
For those who celebrate Easter, this year's Sunday dinner will likely look a lot different than last year's. Still, some restaurants are accepting last-minute orders for the holiday as you try to assemble an Easter spread. Snag pizza chiena, a traditional Italian Easter savory pie, at Bricco Salumeria & Pasta Shop in the North End. Order an Easter clambake from Summer Shack in Cambridge, a ham-centric Easter dinner for two from Stillwater in downtown Boston, or a lavish feast featuring a whole rack of bone-in filet from The Capital Grille. And for dessert? Pick up some chocolates from EHChocolatier in Cambridge — its Easter collection is sold out, but there are plenty of other decadent options to choose from.
We're living in strange times, and in case you need more proof, companies are starting to release "secret recipes" they've previously held near and dear to their hearts. DoubleTree by Hilton, whose chocolate chip cookie could justify a room reservation of its own, revealed the cookie's safely guarded recipe so that we can all make it at home (there's lemon juice in it!). On Thursday, Disney shared its recipe for cult-favorite dessert Dole Whip on the My Disney Experience App homepage. All it requires is ice cream, pineapple juice, and frozen pineapple — magic not required.