Restaurants
This weekend: Catch a South End diner on a special episode of "Diners, Drive-Ins and Dives"
Plus, the food news you may have missed this week.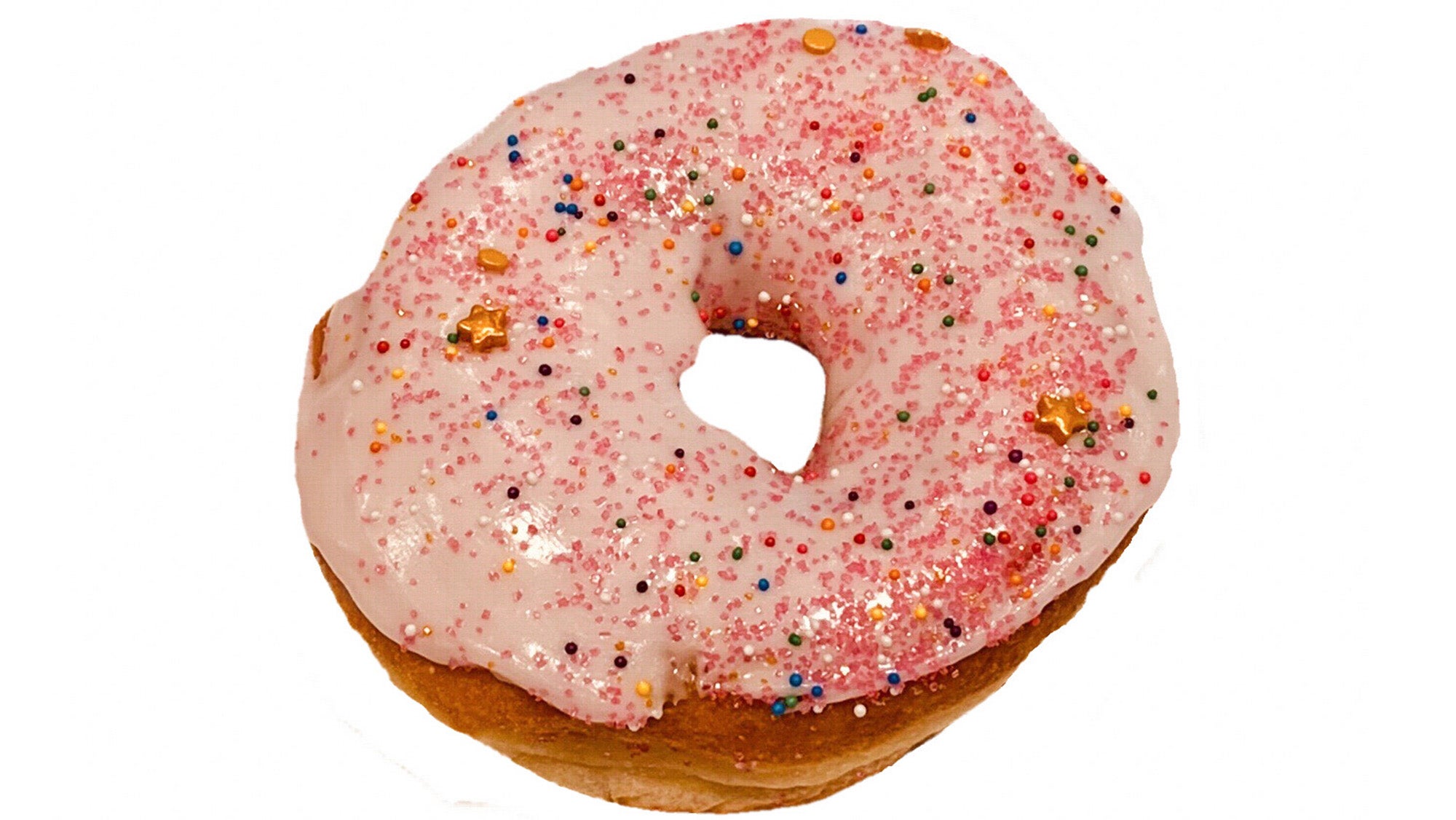 We're all eating a little differently these days: Cooking at home more. Ordering takeout. Buying beans in bulk. And that's the way it's going to be for a while, at least until the Massachusetts dine-in ban lifts and it's safe to start eating at our favorite restaurants again. In the meantime, here's what's been going on in Boston's restaurant world recently, plus a few ways to enjoy some of our region's best restaurants and bars from the comfort of your own home.
Here's what you may have missed this week:
Even amidst a pandemic, restaurants are still choosing to open. Chic Chick debuted this week with Hainanese chicken and rice in Allston, starting out with a limited menu before they gradually expand it in the coming weeks.
We knew this was coming, but it still hurt to hear it: The North End feasts have been canceled this year, including the Madonna Della Cava Feast, which was supposed to celebrate its 100th anniversary in August.
"We're not going to make people open": Steve DiFillippo, owner of Davio's and a member of Gov. Baker's Reopening Advisory Board, shared his thoughts on what to expect when restaurants reopen later this summer.
For the James Beard Foundation, the show must go on. The organization announced its 2020 James Beard Awards nominees, which included a handful of local chefs and restaurants.
Wondering whether chefs and restaurant owners miss you just as much as we miss them? Spoiler alert: They do, as evidenced by the videos they sent us expressing how much they can't wait to see their guests, plus what they're doing to get through this tumultuous time.
Netflix & Swill:
Last night I made the mistake of watching "Contagion," the 2011 film about a devastating pandemic, so everything is fine over here. Why not keep the nightmares coming? This weekend I'm planning on settling in with "The Lodge" on Hulu, which seems like a fitting pick with possible snow on the horizon. In the psychological horror, a soon-to-be stepmom is snowed in with her fiancé's children at a remote lodge. Creepy stuff happens.
As for drinks, haley.henry recently started offering takeout and I'm going to be stocking up on one of their "rare finds, rad deals" reds. The wine bar, which was named a James Beard Awards semifinalist earlier this year, has a huge selection of reds, whites, and bubbles to choose from, plus you can turn your night into a snacking bonanza with an order of the bar's charcuterie or cheese board, marinated olives, and tinned fish. It also brought back its Weiner Wine Wednesdays, when you can order two Chicago-style hot dogs and a bottle of wine for $30. Date night?
Eating and cooking alone, together:
A familiar face will pop up on Friday night's remote episode of Guy Fieri's "Diners, Drive-Ins and Dives": Jay Hajj of Mike's City Diner, a popular South End breakfast joint. The special episode, titled "Takeout: Tastier at Home," features four chefs from around the country preparing a signature recipe, all in an effort to raise money for Fieri's Restaurant Employee Relief Fund. Hajj will prepare a kofta kebab gyro, which was added to the Mike's City Diner takeout on Friday; all proceeds from the sale of gyros this weekend will go toward the fundraiser. Catch the episode on the Food Network on Friday at 8 p.m.
My sweet tooth has kicked into high gear recently, perhaps a result of my own lackluster attempts at baking. Maybe you've been craving sweets too, and need a little guidance? Start with Kane's new 'pop the cork' doughnut, a collaboration with Westport Rivers Vineyard & Winery that celebrates both Mother's Day and the doughnut shop's 65th anniversary. The doughnut is frosted with a reduction of the vineyard's Prosecco-style Farmer's Fizz infused with Kane's honey glaze, and can be picked up at any Kane's location. Ula Cafe in Jamaica Plain is serving a shortbread-based turtle bar that made my day earlier this week; just order ahead of pick up. And pastry chef Dee Steffen Chinn (Tiger Mama, Sweet Cheeks Q, Fool's Errand, and Orfano) is now delivering "Dee-serts" — check her Instagram for a weekly menu and ordering instructions.
Read this: Two fantastic pieces came out this week on the topic of restaurant survival. In one, Helen Rosner of The New Yorker spoke with celebrity chef Tom Colicchio about his involvement with the Independent Restaurant Coalition and how COVID-19 is going to have long-lasting effects on the restaurant supply chain. In another, San Francisco restaurateur David Nayfield shared with Business Insider how a systemic change within the restaurant industry is the only way forward. Both serve as excellent food for thought.