Restaurants
Morano Gelato permanently closed its shops in Chestnut Hill and Hanover
"We have simply lost this opportunity and there is no recovering," said owner Morgan Morano.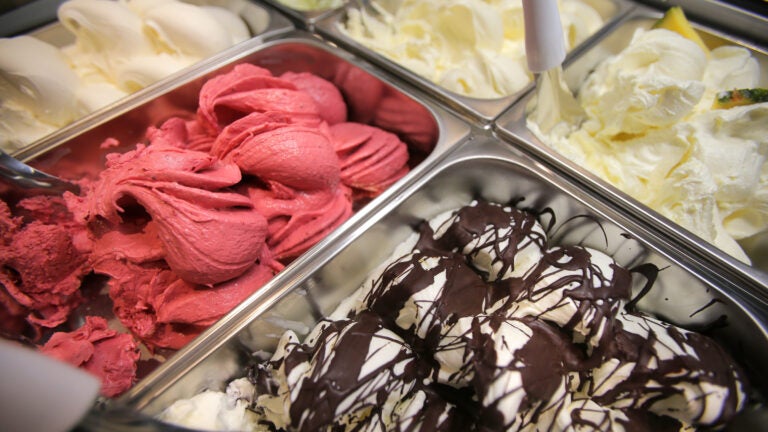 At a time when ice cream shops are usually gearing up for the busy summer season, an Italian-style gelato shop with locations in Chestnut Hill and Hanover, N.H., announced that it is shuttering for good due to the economic repercussions of COVID-19.
On Friday, Morano Gelato owner Morgan Morano shared in a statement on the shop's website that her stores will not be reopening.
"It is with much sadness that I write this last message for our customers and fans," Morano wrote. "After many weeks of troubleshooting, projecting, and weighing all options, I've watched our opportunity to return to normal business operations anytime in the near future dwindle day by day."
Morano went on to share that after looking into details of the Payment Protection Program loan, she realized it is better suited for businesses that are either still operating with a larger payroll, or those that already have a takeout and/or delivery service model in place. She explained how new COVID-19 requirements will necessitate new equipment, operating manuals, and safety and cleaning protocols — all of which take time and money.
"I, like many business owners, am no stranger to obstacles," Morano wrote. "Business ownership comes with operational challenges on a consistent basis. These new COVID-19 restrictions are another large hurdle and can be overcome through the resilience and tenacity most entrepreneurs possess. That being said, when you limit the number of guests allowed to enter establishments that depend on heavy foot traffic and lines to generate revenue, it's clear that more economic hardships will be endured by many businesses for months to come. Our company depends on long lines in the summer season to carry us through the colder months. We have simply lost this opportunity and there is no recovering."
Morano opened the first Morano Gelato in Hanover in 2010 after apprenticing at a gelato lab in Florence, Italy, for six years. In 2011, her creamy creations were dubbed "the best gelato in America" by Forbes. She debuted a second location at the The Mall at Chestnut Hill in 2015 and had plans to franchise the business. Morano also released a cookbook in 2015: "The Art of Making Gelato: 50 Flavors to Make at Home."
While reflecting on the business she first launched a decade ago, the gelato maker stressed the need to support small businesses and their pricing. She finished her letter by expressing thanks to the community that has supported Morano Gelato throughout the years.
"I am grateful I have had the opportunity to serve the Hanover and Chestnut Hill communities, that I was able to connect with so many wonderful customers and staff members over the years, and that Morano Gelato brought happiness to the young and old," she wrote. "Watching customers get excited over our daily flavors brought me much joy, and I will forever appreciate these wonderful memories. Thank you to all."
Read her full statement here.