Restaurants
A Brighton brewhouse owner calls on a new benchmark for industry success
"As we approach a new normal, the need to re-establish strong connections among those in our community is apparent now more than ever," said Brato chef and co-owner Jonathan Gilman.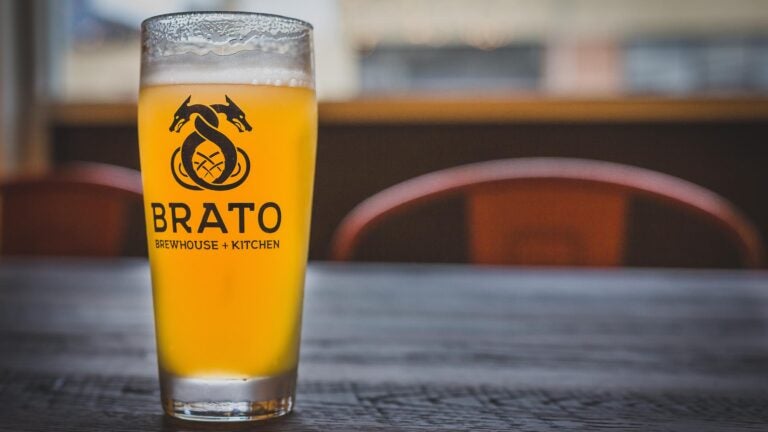 "You need a mission statement" is one of the last things most restaurateurs consider when writing their business plan. I, like so many in the industry, developed the desire to open a restaurant of my own based almost entirely on the love of the craft. I have spent countless hours training, learning, failing, and trying many recipes and techniques over and over again. So when writing Brato Brewhouse & Kitchen's business plan, the question of "what is your mission" seemed like one that was either too obvious to include, or one that was too vague to be important. The mission of any restaurant is typically isolated within the confines of its walls, and at most, its neighborhood. In an honest moment, any founder of a restaurant will tell you that their purpose is to be the best amenity they can, to provide top quality food and service to their guests, and to achieve economic feasibility for the long term.
Now, facing an eventual post COVID-19 world, perspectives have changed within our business. At Brato, we fight week to week to preserve and repair social connections. We are finding ways to offer hospitality without offering a single person a seat. We virtually connect people multiple times per week using tasting dinners, wing nights, and live music performances to offer some semblance of connection. The response continues to fuel our desire to fill that need, and we can see that our role to play now and in the future is more than just beer and food.
The role of the hospitality industry has shifted from one of luxury or amenity to a necessity in fostering a communal experience aimed at repairing the social connections this pandemic has ripped apart. With these changes, we at Brato feel as though our primary objective, and subsequently our mission, has changed to one of far greater communal importance. In the immediate future, that means taking all precautions necessary to use beer and food as a tool to safely connect people. In the long term, the mission will likely transition to one that involves more communal dinners, continuing interactive and virtual activities, and being engaged in events outside of our walls that encourage people to interact in a healthy and positive way.
For centuries, people have gathered outside their domestic and career-driven roles at taverns, pubs, and now breweries to connect. As technology rose and our reliance on social connections became more intertwined with it, we saw a greater disconnect among neighbors. It's convenient in today's world to feel connected to people while ignoring those immediately around you. Now, with the ability to assemble on pause, it's easy to see that we took for granted what it means to be social. The very thing that made us human — the ability to converse, develop small customs, and cultivate a culture — is being attacked by the enemy that is COVID-19.
As we approach a new normal, the need to re-establish strong connections among those in our community is apparent now more than ever. There is an inherent call to step up and help heal the fabric that has been shredded through quarantine. This is our new mission.
For years I have been proud of the food and service I have been a part of. In this new world, that pride will be earned through a revamped mission more important than any this industry has faced. Our benchmark for success as a business now hinges on our ability to safely bring people together again. This may not be the mission we set out for when we opened our doors, but it is a call that we will proudly answer, and the vantage point from which ours, and many businesses like ours, will now use to strive toward a renewed standard of success.