Restaurants
More than 100 restaurant industry members have asked Gov. Baker to reopen on May 19
In an open letter, the members outlined a list of safety precautions they would take when reopening their restaurants.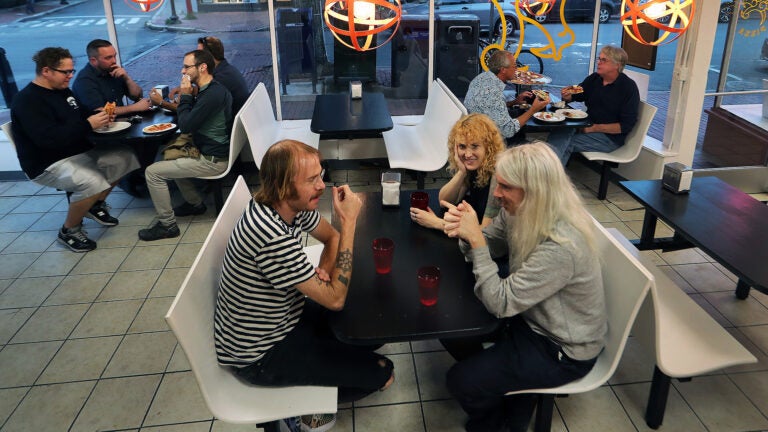 Despite some local restaurateurs expressing discomfort at a May reopening timeline, at least one group of restaurant industry members are imploring Gov. Baker to reopen Massachusetts restaurants, bars, and cafes next week.
In an open letter released on Tuesday, more than 100 members of the Greater Boston restaurant industry asked the governor to allow restaurants to partially reopen to the public on May 19, stating that they would do so in a safe and legal manner provided that coronavirus hospitalizations weren't rising.
"Thirty days after that, we want to open at full capacity," the letter said. "Towns and cities would be allowed to slow this timetable if local virus hospitalizations are rising now or in the future. However, these localities would announce an alternative time frame immediately so that we and our hard-working employees can plan accordingly."
The letter was collectively signed by the MA Restaurant and Jobs Group in addition to individual signees. It originated with Dave Andelman, CEO of Phantom Gourmet and co-owner of the Mendon Twin Drive-In, after he asked a group of roughly a dozen restaurant owners, managers, and other industry members — including Marty Bloom (Mission Oak Grill, Burro Bar), Jim Dietz, Jr. (Joe Fish Seafood Restaurants, The Loft Restaurants, Dos Lobos), and John Grasso (Halfway Cafe) — to join him in discussing the future of restaurants in Massachusetts.
"We just started talking about the industry: what it looks like now and what we can do, and what we all thought the best way to reopen was," Dietz said. "It started as a natural conversation. Then we put it on paper."
Dietz emphasized that the main purpose of the letter was to stress just how highly regulated the restaurant industry is, as well as provide what restaurants are willing to do safely and legally in terms of sanitation once they have reopened. Dietz said that the letter's list of sanitation measures was formed after considering guidelines from the National Restaurant Association, as well as what practices restaurants already follow to maintain a high level of cleanliness. The list includes:
Reconfigure our patios, dining rooms, and bars to meet the standard of six feet
social distancing
Sanitize the facilities
Create marked lines for waiting outside, eliminating inside waiting
Sanitize menus after each use or replace with disposable and online menus
Meet National Restaurant Association reopening standards
Test employee temperatures
Create protocol to shut down and sanitize if an employee tests positive
Block half the restroom facilities (if room holds more than one customer)
Wear masks
Require customers to wear masks when not seated
Post pictures and videos on social media to show that we're meeting standards
"Restaurants are one of the top few generators of jobs, tax revenue, and culture in Massachusetts," the letter concluded. "Hard-working industry employees have been denied the right to make a living, and many will lose their job permanently. To create a safe, legal framework to reopen, we deserve a seat at the table, guidelines and a timetable, now."
The letter includes an endorsement from Charlie Redd, chef and owner at Somerville's Dragon Pizza.
"I thought the guidelines they laid out were in line with the public health guidelines that have been laid out," Redd said. "I would say that everyone can agree that safety is a main concern. We want to work with the local area hospitals."
Ellie Greenberg, owner of Alice in the Village in Foxborough, also signed the letter advocating for a May 19 opening, but told Boston.com that it is up to the individual restaurant to decide if and when it can safely reopen.
"I made a decision that it was time to at least open for pickup and to-go," she said. "I think we have a better handle on the situation right now — we know what we need to look for, and there's also better guidance than there was when this whole thing started. I feel comfortable now offering that service."
She acknowledged that Alice in the Village is in a unique situation, in that it has always hosted a reservation-only dining room and is able to control how many people are dining in and where they are sitting. Still, she said, "if you asked me whether I would feel comfortable going to a Chili's restaurant, knowing that I would have to sit [close] to someone [at another table] and wear a mask — I'm not comfortable with that."
Gov. Baker's current plan is to launch phase one of a four-phased reopening plan on May 18, though it still hasn't been revealed whether restaurants will be allowed to reopen their dining rooms during the first phase.
Read the full letter here.