Restaurants
When restaurants are allowed to reopen their dining rooms, what would make you feel safe?
Disposable menus? Hand sanitizer stations? Temperature checks?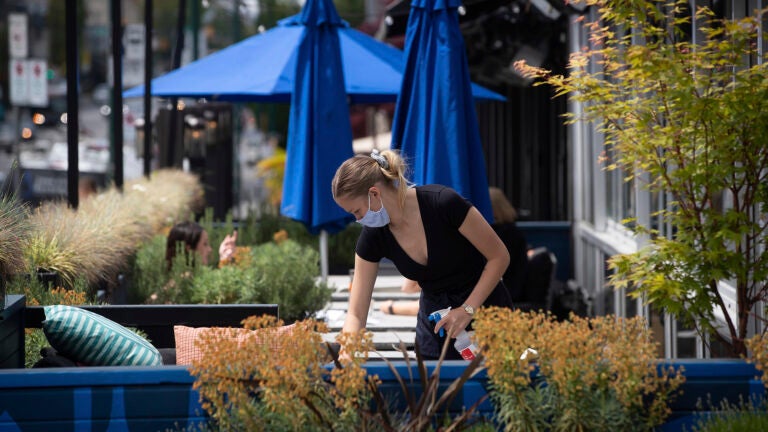 After new details about the state's four-phase reopening plan were revealed on Monday, many residents are slowly starting to see what life might look like as Massachusetts begins its recovery from the coronavirus pandemic. One area that still remains a little hazy, however, is restaurants — namely, whether residents will feel safe dining out again.
Restaurants are scheduled to reopen in Phase 2 (and bars in Phase 3), although a specific date currently has not been set. While some general reopening guidelines were released — each business needs to complete a COVID-19 control plan, and will be required to display a "compliance attestation poster" onsite that is visible to both employees and customers — the state still hasn't released industry-specific protocols and best practices for restaurants to follow once they've opened.
So we're asking you: What would make you feel safe dining at a restaurant once they are fully allowed to reopen? Maybe it's mandatory face masks for employees — or even for diners while checking in. Maybe it's a capacity limit for tables, or the removal of all self-service areas. Maybe it's individual greenhouses like the ones this Amsterdam restaurant is testing out. Whatever it is, we want to hear from you. Fill out our poll below, and let us know if there are any other ways restaurants can make its customers feel safe.