Restaurants
'I'm going to take my chances with God': Frank Mendoza doesn't want to wait for Phase 2
The co-owner of Monica's Trattoria is tired of sitting outside his empty restaurant.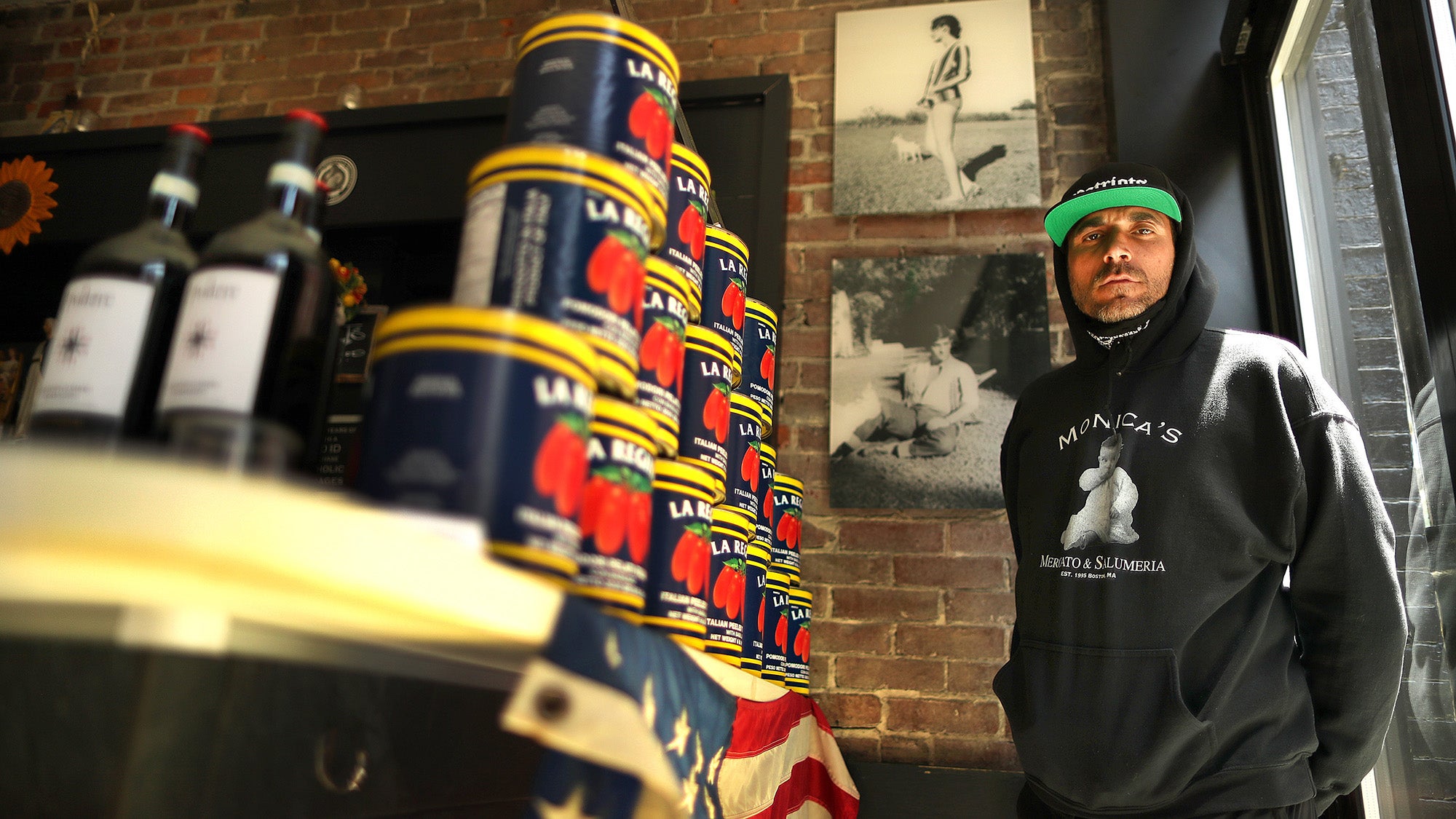 In our "My restaurant's story" series, restaurant owners in the Greater Boston area share how COVID-19 has affected their business. If you're a restaurant owner, you can share your story here.
As Phase 2 of the state's four-phase reopening plan approaches with a tentative date of June 8, some restaurant owners are still debating about whether it's too soon to open.
Frank Mendoza isn't one of them.
The co-owner of Monica's Trattoria in the North End made headlines in mid-May when he told Boston 25 News that he would "take coronavirus over losing my business." Mendoza, whose family immigrated to Boston from Argentina more than three decades ago and opened a number of restaurants in the North End, vehemently opposes the Phase 2 opening date and all the rules and regulations that will likely come with it, believing instead that restaurant owners should open their business whenever — and however — they want. But, he said, his desire to reopen swiftly isn't about bringing in money.
"Money does not mean anything to me," he said. "It's oxygen, that's it. It's my sanity and justice. This is not justice, and this is not fair."
We spoke with Mendoza about what his business has faced since the coronavirus pandemic hit Boston, which regulations he is unwilling to follow, and how North End owners are holding up.
Name: Frank Mendoza
Restaurant: Monica's Trattoria, Boston
This interview has been lightly edited for clarity or grammar.
What has it been like at Monica's since the dine-in ban? 
We closed down on March 21 because we were told by the City and the State that we had to. The first week we tried to do takeout, we didn't do any [business]. The second week, we didn't do any business. On the third week, we decided to stop doing takeout. They said it was only going to be three weeks that we had to close down. But then three weeks passed and things started getting unclear; there was no message, only rumors. Nobody was coming by. I sat here for three months and nobody, not one person from the City, has come by. I'm not going to spend money right now on getting new [safety] protection, because I don't know when I'm going to open or what the rules are going to be. I'm so discouraged. I'm so disenfranchised. Between me and my three brothers, we have 11 kids that we have to take care of. We're over here falling apart. We don't know what to do, what direction to take. Me and my brother Patrick were just considering changing the whole place, making it a market or doing something different.
How would you feel about opening at reduced capacity?
It's mathematically impossible to open up this place at 25 percent. I can't do it at 50, and I can't do it at 75. If they don't let me open at 100 percent, I am not going to open my doors. I'm not fighting a pandemic at 25 percent or 50 percent or 75 percent. Nobody does. Nobody goes to fight a war like this. Imagine if they told you, 'Oh, here's an M16 but you only have five bullets, go fight.' That's insane, and it's impossible.
If the state comes out with guidelines that require staff to wear a face mask, or that tables need to be spaced six feet apart, would you open under those guidelines?
[Monica's] is licensed for 49 seats. Tables spaced six feet apart would take up my whole place. To have my staff here with masks, for me, it's disgusting. Also, I'm not forcing people to come in here. They can come in here at their own will. I don't have 500 seats. I'm not a Del Frisco's, I'm not a Morton's, I'm not a Joe's American Bar and Grill. Six feet apart will kill me. I'm going to make people sign a waiver. If you want to come in my restaurant, you come in at your own risk. There's 100 different places around here, you can pick and choose.
We have theories [in the North End] about the stages that people are going to come out. The first stage of people who are going to come out are people like myself. I've been out every single day for the past three months and I'm going to take my chances with God. Then you're going to have the people that are going to see what happens to the first stage of people who are going to come out. Then the third stage is going to be the wealthy people, because if I have money and I have a second home in Nantucket or Martha's Vineyard, I'm not coming out to eat and wearing a mask and being told how many times I can get out. The last [group of] people who are going to come out is the elderly. It might take them a year or even more, and we may never see them again.
How is the morale in the North End?
For business owners, the morale is extremely low. Everybody is in shock. You have to understand, this is what we do every single day. Not only are they down, but now they're getting angry. On June 8, I hope they come up with a really good plan. I'm not doing to-go cups of alcohol. I'm not asking for permission either. The mayor comes down and says, 'We allowed the businesses to do takeaway.' Oh, you allowed me? Where are these rules coming from? They wanted us to fill out an application to get a license to sell tomatoes, raw chicken, stuff like that. You know how many tomatoes I'd have to sell to pay my rent? They're $2 a pound. No one's buying tomatoes. I will not lose my business. This is my life.