Restaurants
Tatte employees petition for 'tangible actions' supporting Black communities
"We have seen Tatte's supposed stance on Instagram as a supporter of the Black Lives Matter movement but unfortunately, we have yet to see tangible actions made by the corporation," a petition from employees says.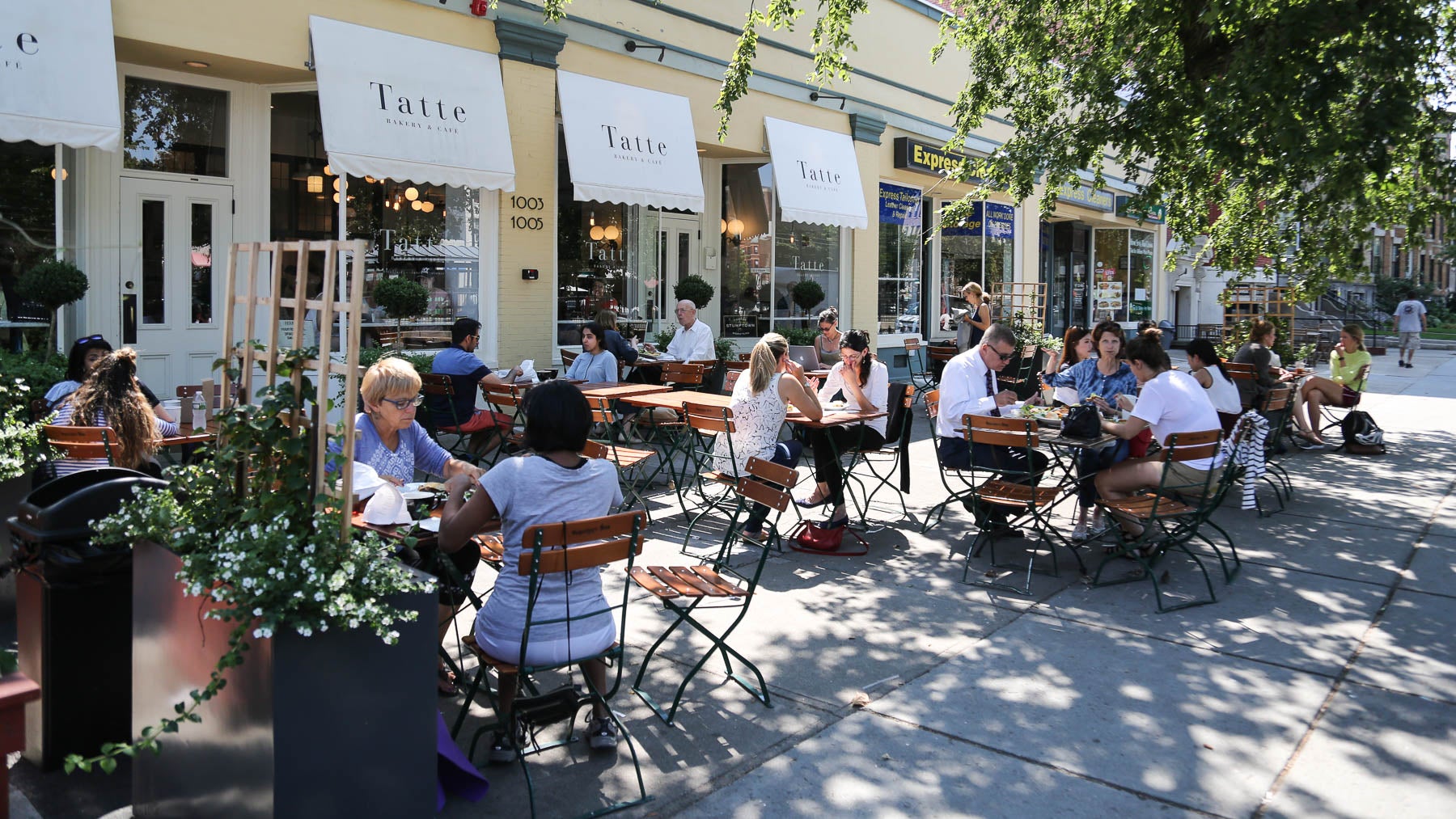 A quickly growing café chain was criticized over the weekend by current and former employees for its response to the Black Lives Matter movement.
On Friday, Tatte employees posted a petition on Change.org asking the local chain to:
"Match all Tatte employee donations to BLM funds (all compiled GoFundMe donations and future donations);"
"Commit to diversifying an executive team which currently has zero Black members and zero persons of color;"
"Donate leftover food and beverages to frontline protestors and BLM-affiliated shelters instead of to the police officers that have proved time and time again that they do not care about Black lives, or about the lives of those protesting."
"We are Tatte employees who are angered and frustrated by the racial injustices in the United States as a direct result of police brutality and institutionalized racism against the Black community since the inception of this nation," the petition reads. "We see the atrocities committed at the hands of the police and we understand that the country we live in today was built on the oppression of Black Americans. We have seen Tatte's supposed stance on Instagram as a supporter of the Black Lives Matter movement but unfortunately, we have yet to see tangible actions made by the corporation."
In addition to the three demands, the petition asked for Tatte leadership to "use this moment of national reckoning as an opportunity for self-reflection."
"Time and time again, employees have seen or heard racially charged or insensitive behaviors or statements from those in leadership positions at Tatte, but unfortunately, there is no reason to believe that those comments would be addressed by corporate leadership," the employees wrote. "We stand with our Black coworkers who feel abandoned and betrayed by this corporation and ask that you commit to making more tangible changes in staffing decisions to ensure that our concerns are addressed."
The petition was sent to Tatte's executive team on Saturday morning.
On Saturday, Tatte founder Tzurit Or shared an Instagram post stating that we must "commit to do the work that amplifies change not just this week, but always." She shared that she had personally donated to The Loveland Foundation, Community Movement Builders, Color of Change, and Black Lives Matter.
A flurry of comments in response to the post indicated that Or — and Tatte — should do more than just donate personal money.
"As a former employee that knows the reach you have as a powerful business owner, I'm utterly disappointed and horrified at your lack of tangible action taken beyond what is necessary to publicly try to absolve yourself of responsibility in the Black community," one commenter wrote. "Match our donations and diversify your executive team."
"Your employees have already made a public statement about the performative nature of these posts," wrote another. "We have already started raising money and are asking you to match it. We are also asking for a commitment to adding Black employees to your corporate board."
Or eventually turned off comments, stating "I have decided to turn off commenting as people [are] attacking one another viciously and that is wrong. I have done nothing but [treat] everyone equally, supporting my team and the community every day and especially during this very hard time."
On Sunday, Or and the leadership team released a public letter to the Tatte staff addressing their three demands.
In response to donating food and beverage to frontline protestors and Black Lives Matter-affiliated shelters, Tatte said it will consult with a group of team members of color to decide on which shelters to work with, and will donate end-of-day food to these locations for 30 days.
"The working group of people of color is in the process of being formed," Or shared in an e-mail with Boston.com Monday afternoon. "We are sending an e-mail to team members today asking people of color who want to participate in the selection [of] the BLM-affiliated shelters. They will determine the BLM-affiliated shelter that we donate to."
While the petition asked for Tatte to commit to diversifying an executive team, the company shared that the small executive team has been reduced even further due to COVID-19. However, it shared that it was committed to diversifying a broader management team, and that the team be "representative of our Tatte community."
The initial letter pledged to contribute double the amount of employee donations for the benefit of Black Lives Matter, but in a subsequent public letter released Wednesday, Or said that Tatte would be donating $25,000 to the organization. In this latest letter, Or also said that Tatte will begin conducting "intensive listening sessions within our company and we will make diversity in leadership and the workplace our goal and our standard."
Or told Boston.com that she had not personally received any complaints related to racially charged or insensitive behavior, but that she is aware of Tatte's HR person receiving one complaint "which we dealt with immediately." She also shared that, in response to a handful of employees sending in their two week's notice over the weekend, the company will be conducting exit interviews to "listen and learn."
One of the employees that recently resigned is Tamaryn Watzman. Watzman joined Tatte's Harvard Square location in July 2017 and worked as a front of house staff member until becoming a cafe manager in October 2019. She has been on furlough since April, but gave her notice over the weekend. In her letter of resignation, which she shared to Instagram, she cited the company's lack of corporate or mid-managerial positions held by people of color, and encouraged Or to "remember that your business is ultimately many individuals making something possible." Watzman said that while she doesn't see herself going back as a guest or an employee, she has hope that Tatte will be able to offer a healthy working environment in the future.
"It's important to recognize that there are many individuals at Tatte that are trying to be part of the solution," she said. "And I think it's important that there's a solution not just because Tzurit is under pressure or because Tzurit is trying to do a quick fix. It should be with honesty and integrity and genuine reflection and wanting to commit to that change."