Restaurants
Comedor, a Chilean-American restaurant in Newton Centre, has closed
"We thought it would be best to sell it and move on," said co-owner and chef Fernanda Tapia.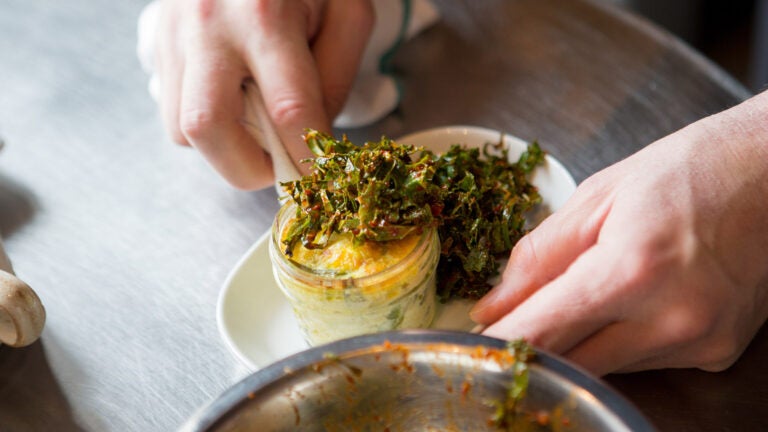 On Wednesday, Comedor took to its Facebook page to share a message that has, over the past few months, become an increasingly familiar one: The Newton Centre restaurant has closed.
But unlike the growing list of establishments that have shuttered recently as a result of the economic fallout from the pandemic, plans to close Comedor preceded COVID-19.
Chef Fernanda Tapia, who co-owns the restaurant with her ex-husband and chef Jakob White, told Boston.com that they made the decision to sell Comedor, which opened in 2014, a couple of years ago.
"[Jakob and I] split up more than two years ago, so it's kind of been in the works for a while," Tapia said. "We thought it would be best to sell it and move on. It's a really long process to sell a restaurant, and this is a process that has been going on for quite some time now."
She said that while there have been question marks surrounding whether the sale would go through for the past few months, she and White were finally able to sell it to chefs Kate and Trevor Smith, who plan to open their first restaurant called Thistle & Leek.
"I think they're going to bring something really cool to the community," Tapia said. "That's one of the reasons why I was excited it was them that was buying the restaurant. I didn't want some big corporation to go in there, like a chain or anything like that. I wanted something unique."
Thistle & Leek doesn't have an opening date at the moment, but the Smiths, who cut their teeth at local spots like Coppa, Craigie Street Bistrot, and Toro, have hosted pop-ups in the past, offering dishes like scallop crudo, pork and veal terrine, and rye cavatelli. Tapia said that she encourages Newton to throw their support behind Thistle & Leek once it debuts as "these are really tough times to be opening a restaurant."
After Comedor's closure, Tapia said that she received an influx of messages from former regulars who wanted to express their thanks.
"You run a restaurant and you get into that groove, day in and day out," she said. "But when everybody reaches out and tells you, you know, 'we got engaged there,' or 'that was our date night every week,' or 'our daughter grew up there from a baby to a young girl' — then you realize it's not just what was in front of you, but it affected other peoples' lives in a very positive way."
Dear Comedor friends and family ,First, we wanted to thank you for all the years of patronage you have given us. It…

Posted by Comedor on Wednesday, June 10, 2020