Restaurants
'Chinatown as we know it has changed drastically': New Saigon Sandwich has permanently closed
"If COVID-19 was not a factor, I'm sure they would still be open," Kristina Phu said.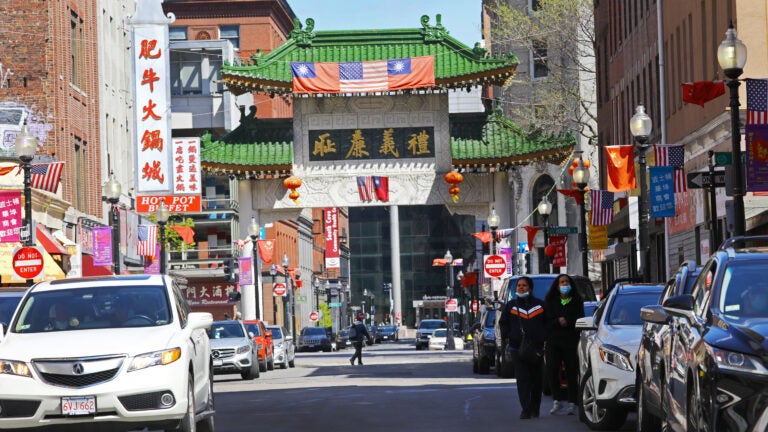 Over the weekend, New Saigon Sandwich announced on its Facebook page that the Chinatown shop, revered for its banh mi sandwiches, had decided to permanently close.
"Thank you for your business and support over the last 16 years," read the announcement, which was written by the owners' children. "Chinatown as we know it has changed drastically. We are proud to have been a part of the community for almost two decades. Sixteen years ago my parents took a chance and started a new business. My siblings and I have a great deal of respect for them living out their American Dream. Thousands of customers were fed, numerous people and businesses became regulars, life long friendships were built. New Saigon Sandwich will miss you all."
Kristina Phu, whose parents owned the sandwich store, shared with Boston.com that the shop was a victim of inaccurate correlations made between the transmission of COVID-19 and Chinese food.
"Due to the initial racial response to COVID-19 early on, the business suffered tremendously," Phu said. "People were avoiding Chinatown altogether before the forced closures and stay at home advisory. Pre-pandemic, our business dropped significantly."
Phu said that between paying overhead costs while closed and the rising cost of supplies and groceries, it was not possible to stay afloat.
"If COVID-19 was not a factor, I'm sure they would still be open," Phu said. "It was a super hard choice for them, but they had an amazing 16 years. They wanted to keep their memories happy. …We are proud that so many patrons were loyal and made my parent's shop a part of their daily routine."