COVID
Craigie Burger at Time Out Market won't reopen
Fans of the stall's famed burger can still snag one at Craigie on Main.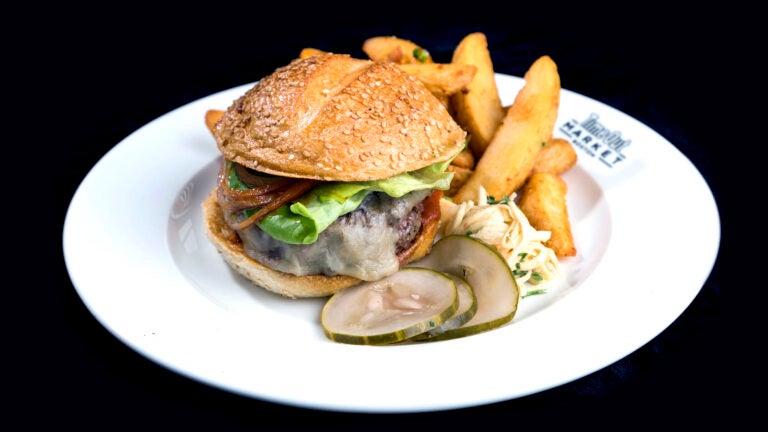 When Time Out Market opened in the Fenway in June 2019, one of the food hall's most anticipated stalls was Craigie Burger. The burger joint from Tony Maws, Michael Leviton, and Nick Zappia was dedicated to versions of Maws's Craigie Burger, an oft-praised dish available at Craigie on Main.
But when the market reopens, Craigie Burger won't be among its tenants.
On Thursday, Maws told The Boston Globe that the one-year-old stall will not be reopening.
"It's a precarious situation: It's a market, and what makes that concept so special is the building," he said, sharing that the location of the market, which is down the street from Fenway Park, has suffered during the coronavirus pandemic.
Maws did not immediately respond to Boston.com's request for comment.
During its tenure, Craigie Burger served a selection of burgers including the The Craigie "OG," a burger made famous for its inception — and limited daily supply — at Craigie on Main in Cambridge. The stall also served Craigie chili fries and a burger bowl.
While Maws won't reopen his Fenway spot, he told the Globe that the concept "will make a comeback eventually." Until then, fans can order the burger from Craigie on Main's takeout menu.