Restaurants
After a water main break flooded the restaurant in April, Cinquecento has decided not to reopen
The flooding caused roughly $1 million in damage.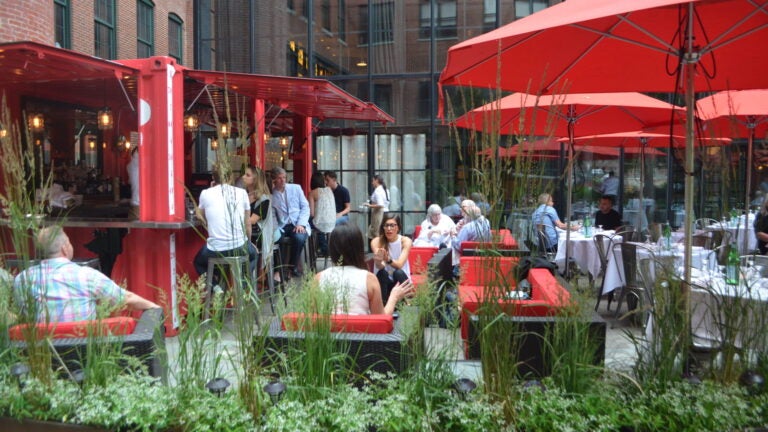 It's safe to say that 2020 has not been kind to Cinquecento.
On April 14, the South End Italian restaurant was damaged after a water main break occurred on Harrison Avenue, leaving Cinquecento flooded in five feet of water. Jeff Gates, partner at The Aquitaine Group (which runs Aquitaine, Cinquecento, Gaslight, and Metropolis), told Boston.com at the time that the restaurant sustained roughly $1 million in damage, and that he didn't foresee the trattoria "being back up and running through maybe into August and September."
As it turns out, the restaurant won't be reopening at all.
"It is with great sadness that we have to announce the restaurant will not be reopening," read a statement on Cinquecento's website. "We leave Cinquecento with the fondest of memories as we look back at the wedding celebrations, holiday parties, many a baby and wedding shower, a relaxing dinner on the patio, and a refreshing drink at the Rosso Container Bar. We appreciate all of our loyal guests, hard working and dedicated staff, that made Cinquecento such a great restaurant."
The announcement went on to share that for anyone missing Cinquecento's signature dishes, a selection of classics will be available at Gaslight down the street.
The restaurant first opened in 2012, and drew diners in with its rich tagliatelle bolognese, robust wine list, and twinkling patio.