Restaurants
After a 20-year-run, chef Jose Duarte will close Taranta on August 29
"As many of you know, the last four months have been very challenging and difficult for us," the closing announcement read.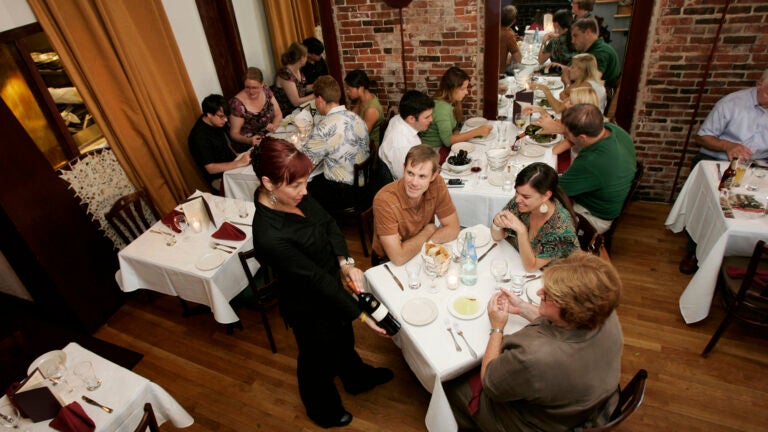 Peruvian-Italian restaurant Taranta is the latest restaurant to announce its closure due to the coronavirus pandemic. Fans of the North End restaurant have just two weeks left to order food before its brick and mortar location closes for good.
On Friday, chef Jose Duarte, his wife Anna, and the Taranta team posted a message on social media and Taranta's website announcing the closure.
"Taranta turned 20 years old last month," the message read. "My wife and I opened this business as a wedding present to each other and to us it is our first child. We have been a part of an amazing community, creating memorable experiences and sharing our sustainability efforts. As many of you know, the last four months have been very challenging and difficult for us. Many restaurants in the North End rely heavily on tourism, sporting events, concerts, conventions, and our location has lost all of our corporate business, functions, and graduations, operating at 30% of its capacity due to seating restrictions. Without all of this we cannot survive. Since March, our liabilities have accumulated to more than we can sustain and unfortunately we were not able to reach an agreement with our landlord to make things work."
The message went on to say that Taranta's physical location at 210 Hanover St. in the North End will be closing, but the concept will remain alive through pop ups, classes, catering, and online merchandise. Taranta will be open from Thursday through Saturday for the next two weeks, and will permanently close its space on August 29.
"We thank everyone for their continuing support and hope to see you when we come back and reopen somewhere else within a year or so," the post read, giving hope to fans of Taranta that a second iteration might materialize down the line.
Duarte, who was born in Peru, opened Taranta in 2000 as an Italian restaurant. He later incorporated his heritage by adding a Peruvian twist to the menu, serving dishes like Peruvian-inspired spicy meatballs, grilled Peruvian paiche served over risotto, and cassava root gnocchi. In May, Duarte opened taco pop-up La Reina in the Taranta space, telling Boston.com, "It was kind of a Band-Aid to keep us sane, to keep us active and doing something." He also said he would need to sell "10,000 tacos in a month to pay for my rent," and that if he didn't reach an agreement with his landlord, he would have to close the restaurant "because there's no way a business right now will survive with the market conditions."
The Duartes operate two sister restaurants that are currently open: Italian restaurant Trattoria San Pietro, located in Norwell, and Tambo 22, a Peruvian restaurant in Chelsea that debuted in early March.
Get Boston.com's browser alerts:
Enable breaking news notifications straight to your internet browser.