Restaurants
Back Bay sports bar McGreevy's has permanently closed
"It's heartbreaking to me," owner Ken Casey said.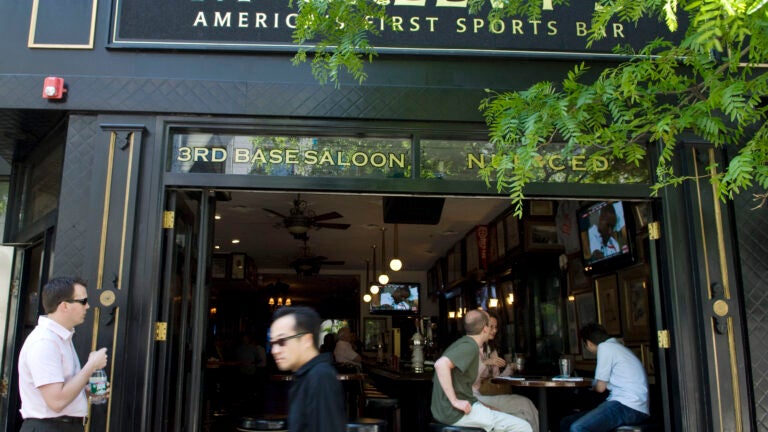 Though a statement on its website reads "We can't wait to see you," Back Bay watering hole McGreevy's won't be reopening once the coronavirus pandemic is over.
McGreevy's — an Irish pub and sports bar owned by Ken Casey, frontman of the Dropkick Murphys — closed alongside the rest of the city in mid-March following Gov. Charlie Baker's order to shut down. It never reopened, and, Casey said, it never will. Casey shared in an August 12 interview with Boston Man Magazine that the Boylston Street bar had seen its final days.
"McGreevy's was my start in the restaurant business, but I have sad news: McGreevy's will not open after the pandemic," he told the magazine. "It's heartbreaking to me. Who knows, maybe someday we'll open in another location. But the landlord wanted April rent, and full May rent…and June — what are you going to do?"
Dropkick Murphys manager Jeff Castelaz confirmed with Boston.com that McGreevy's will not be reopening.
McGreevy's opened at 911 Boylston Street in 2008 and proved to be a popular St. Patrick's Day hot spot while also serving as a destination for live music and sports games. Once the pandemic hit, the bar launched a GoFundMe page to raise money for its staff; as of this article's publication, the effort has raised a little over $7,000.
McGreevy's isn't Casey's only restaurant venture: The musician also owns Yellow Door Taqueria in Dorchester and the South End, as well as Lower Mills Tavern in Dorchester.