Restaurants
'Sorry, we're closed': The Pour House is being sold due to COVID-19
The Boylston Street bar said goodbye after 34 years in business.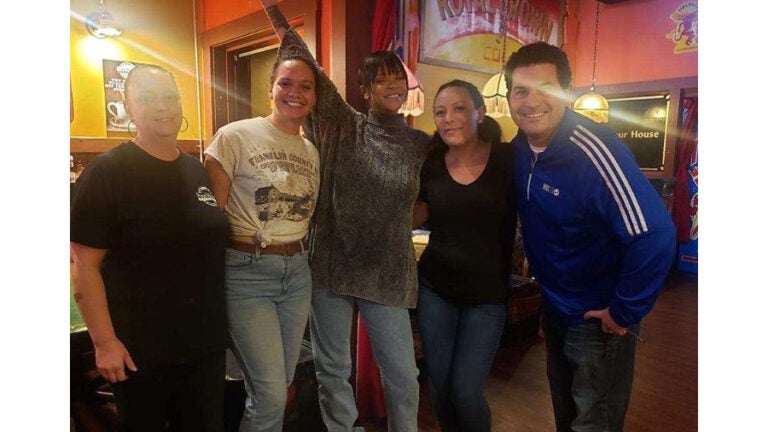 The future of a popular Back Bay bar is uncertain after the owners of The Pour House Bar & Grill announced Wednesday night that the bar is changing ownership.
In a lengthy Instagram post, The Pour House team shared an emotional goodbye message.
To all our dedicated customers, employees – past and present, friends, families, and colleagues:

It is with great regret to tell you that after 34 glorious years, it is time for us to say goodbye and thank you. Due to COVID the ownership of The Pour House will be changing hands.

We want to thank each and every one of you very much. The heart and soul of The Pour House has always been our staff and our customers. Without them, we would never have been as successful as we were for 34 years.

So many great times. So many fantastic memories. Far too many to post.

It has been a wild and crazy ride and we could not have done it without all of you.

For the last 34 years, we have prided ourselves with always being open, 365 days a year, knowing you would always be there to support us. And so it is so very sad to say……….Sorry, we're closed.

Thank you for your loyalty, dedication and patronage over the years. We will miss you all. And a special thanks to the many staff members over the years for all their hard work and effort. This all wouldn't have been possible without all of you.

Be safe and be well.
The Pour House did not immediately respond to Boston.com's request for comment, and gave no indication who would be taking over the space.
Fans of the Boylston Street bar shared their memories in response to the news.
"This is so sad," wrote @erinnjoughin. "I went on my first date with my now husband here 9 years ago, which allowed us to bond over our shared love of 'dive' bars. We tried to visit as much as possible when we were actually in the city and it will always have a special place in my heart."
"So many friendships and memories made there, this one really stings," @kevinokie shared.
"You were an oasis of good times in a pretentiousness filled desert," @daddysdrinking reminisced.
Fans of the laid-back watering hole were drawn to its solid beer list, all-day breakfast, hefty burgers, and extensive late-night menu. Even Rihanna was an admirer: The singer visited Pour House three times over two days in October 2019. General manager Brian Peters told Boston.com at the time that "People are comfortable coming in here, because they're not as bothered as somewhere else."