Restaurants
'It is gut-wrenching': Nearly one quarter of Massachusetts restaurants have not reopened amid the pandemic
The pandemic has impacted establishments across the spectrum, from coffee shops to fine-dining restaurants.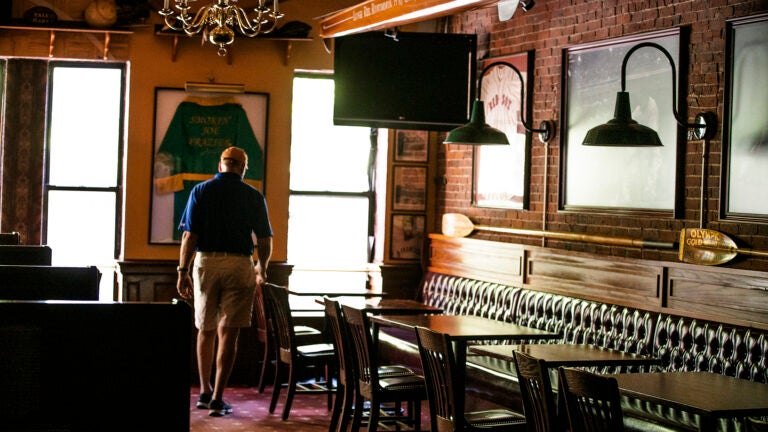 In June, the Massachusetts Restaurant Association estimated that nearly one quarter of the state's restaurants would not survive the coronavirus pandemic.
On Monday, the association's president and CEO Bob Luz confirmed those numbers, telling WBZ-TV that "our estimates are that 3,600 of the 16,000 restaurants that existed in Massachusetts [around] March 1 have not reopened since the pandemic has started" — about 23 percent.
Whether these restaurants have permanently closed or are eventually able to reopen remains to be seen. Luz told Boston.com that "some could come back, others may yet fall, but we believe that is the current number."
The closures have affected all kinds of establishments.
"Remember, that includes the full rainbow of restaurant options, from coffee shops, breakfast places, sandwich shops, fast casual, casual full service, all the way up to five-star fine dining," Luz said. "It's not just full-service restaurants."
The list of permanent closings in the Boston area grows by the week, with a recent spate of announcements including Lir, The Fours, and The Friendly Toast in Cambridge. Even more troublesome: Winter is on the horizon, and with it, a new set of challenges that restaurants will have to face as outdoor patios no longer provide the additional seating necessary to stay afloat.
In a recent article from The Boston Globe, restaurant owners described the strategies they are hoping to employ as the weather cools, from heating lamps and blankets to igloos. Stillwater chef and owner Sarah Wade is considering branded blankets, describing them as "another touchpoint for marketing." Steve "Nookie" Postal, owner of Commonwealth in Cambridge, told the Globe that his restaurant will go into hibernation for the winter months, but that he thinks "we are going to survive this."
For Luz, the even harsher realities of what winter might bring don't detract from the devastation the restaurant industry has already experienced.
Put plainly: "It is gut-wrenching," he said.