Restaurants
No, L'Espalier isn't reopening. The restaurant's Instagram was hacked.
Not cool.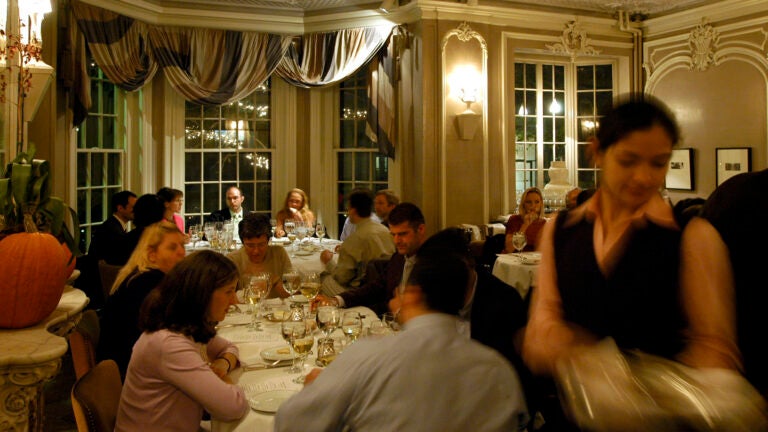 If you were one of the folks who saw the latest post on L'Espalier's long-dormant Instagram account announcing a reopening, well, we've got some rough news: It was all the work of a hacker.
On Thursday afternoon, the former Back Bay restaurant, which closed on New Year's Eve 2018 after 40 years in business, seemed to post the good, albeit surprising, news that the restaurant would be making a comeback.
"We are incredibly happy to announce our reopening," the post read. "COVID has hit our industry hard and as we watch many friends struggle to stay in business, we are reopening as a gift to the great city of Boston."
L'Espalier is, in fact, not reopening. A representative for Frank McClelland, the former chef and owner of L'Espalier, confirmed that the account was hacked, and that there are no plans — by McClelland or anyone — to reopen the beloved restaurant. McClelland later posted his own response on Instagram, writing that "In forty years of owning and operating the famed L'Espalier in Boston, I never had to worry about getting hacked. Almost two years after closing L'Espalier, it's happened: my former Instagram account has been hacked."
"Despite what you may have read on that account, L'Espalier is not reopening," the chef continued. "As if restaurants, their employees, and restaurant supporters didn't have enough to deal with during the pandemic, our staff at FRANK now has to tell disappointed fans that the news isn't true."
McClelland went on to encourage people to follow @farmtofrank, the Instagram account of his Beverly restaurant, FRANK, "for accurate news about all things Frank McClelland." He plans to choose one new follower in the next week to receive a free dinner for two.
The hacker certainly made the L'Espalier comeback seem plausible, naming an opening date — October 15 — and teasing that a famous chef from New York City and/or Napa would be taking over during opening weekend. The post hinted that the chef's food "will have you seeing stars…3 to be exact," a reference to the coveted award of three Michelin stars. The first person who guessed the correct chef would receive dinner for two at L'Espalier's Chef's Table, prompting a flurry of guesses in the comments, with Thomas Keller named most frequently.
Alas, it was all a ruse, and the representative confirmed that they are trying to resolve the issue.
Would we expect anything less of 2020?
Get Boston.com's browser alerts:
Enable breaking news notifications straight to your internet browser.