Restaurants
Irish pubs The Asgard and The Kinsale have closed, at least for now
Co-owner Peter Sarmanian said they were forced to close the restaurants "and re-evaluate our future."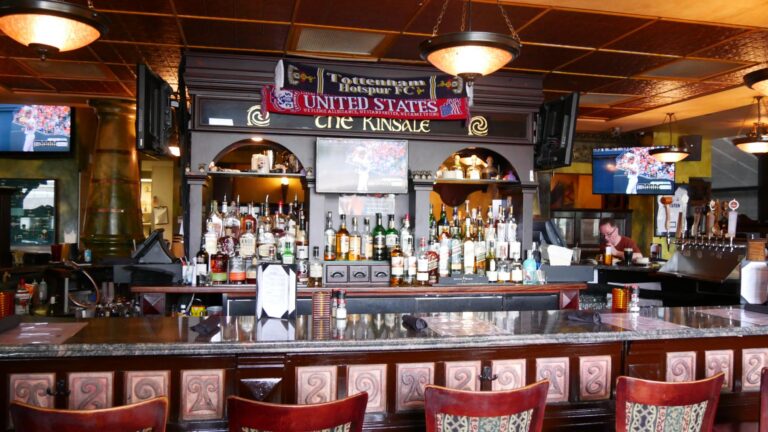 Nearly identical signs are now taped to the locked doors of two sister Irish pubs: The Asgard in Cambridge's Central Square and The Kinsale in downtown Boston.
"It is with great sadness to announce that the KINSALE is not able to be a viable business during the pandemic and is now CLOSED," the sign downtown reads. "Many thanks to the wonderful employees, customers, and vendor/partners that helped with our success for 22+ years! We wish everyone health & happiness — especially the courageous Essential Workers."
The Asgard sign is a carbon copy, save for the number of years: "19+."
Though the signs reflect an emphatic goodbye, co-owner Peter Sarmanian shared in an e-mail with Boston.com that management is still looking at its options.
"We reopened The Kinsale and The Asgard [in September] but because of the lack of office tenants and people staying in the city's hotels, we lost a significant amount of money during the 4 weeks we were open," he wrote. "As a result, we are forced to close and re-evaluate our future. We haven't made a final decision as of yet but we hope to do so within the next week. The last day we were open was Saturday, October 3rd."
Sarmanian told The Boston Globe that, post-pandemic, "if the office buildings come back, there's a chance we could reopen. …I'm not going to say at this point that we're permanently closed."
Has one of your favorite restaurants closed during the pandemic? Share your memories here.