Restaurants
Not closed, not quite open: These local restaurants are hibernating for the winter
Warmer weather — and a potential vaccine — might see these places reopening in the spring.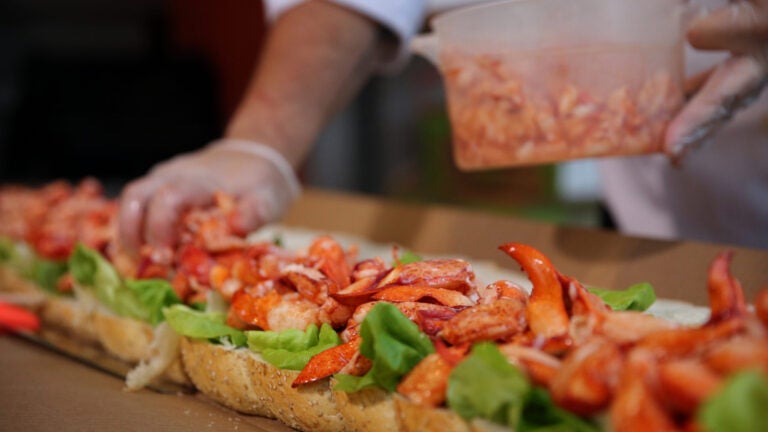 Throughout the coronavirus pandemic, restaurant owners have made the hard decision to either close their business or remain open and hope that takeout and indoor dining get them through the colder months.
But in late fall, a third option emerged: hibernating, which entails temporarily closing a restaurant with the hope of reopening when the weather is warmer or the world is safer.
Emory "Andy" Kilgore, whose downtown restaurant, The Emory, is closed but hopes to reopen in the spring, told Boston.com in October that he didn't have a choice.
"Our business is probably 70 percent tourism, Financial District [workers and residents], and State House [employees]," he said. "None of that exists right now. Our sales were maybe a third of what our sales were pre-COVID-19. When we had [PPP money] to pay payroll, we were doing alright, but as soon as that ran out, we just didn't have a choice. We were just going to fail."
Kilgore said they were able to negotiate with their landlord, and that he hoped to reopen The Emory when the warm weather returns — and with the help of federal aid, which he believes will come "later rather than sooner."
Michael Serpa also sent all three of his restaurants — Grand Tour, Atlántico, and Select Oyster Bar — into hibernation, with plans to reopen them in the spring.
"Now you have a lot of staff or even just a couple staff [if you open], you don't know how busy you're going to be, you have product coming in, you have some sort of waste, you have to pay for linens and trash," he said. "So the risk is that you can open and lose more money than just being closed. At that point, it just doesn't make too much sense to be open."
Whether they're open, closed, or fall somewhere in between, there's no question that the restaurant industry is struggling during this particularly difficult winter. And what happens during the colder months will likely have a ripple effect on Boston's restaurant scene for years to come.
"The fabric of our community is really built around restaurants and bars, and, more importantly, small, family-owned types of places that give the city the personality that's taken decades to build," Kilgore said. "I really hope in this politically uncertain time, that cooler heads can prevail and that there is a good package that comes together, for not just restaurants but for anybody in the hospitality industry, and for people who are suffering and losing housing right now. These are hard times. I just hope that the fabric of the restaurant community can remain solid so that our cities can keep their personality and their backbone and we don't end up with a bunch of corporate places."
Added Feb. 16:
Here are some of the latest restaurants that have announced they are closing for the winter and planning to return in the spring: 
Lobstah on a Roll (South End)
The Columbus Ave. location of this local  lobster roll spot shared in the South End Community Board Facebook group that it decided to temporarily close effective Feb. 1. "We would like to thank everyone for their support over the last three years and especially during this national nightmare," the restaurant wrote. "It is our most sincere hope to get Columbus Ave. back and kicking out rolls in time for spring." The company's Newbury Street location is still open for pickup and delivery.
Previously announced:
Below is an ongoing list of restaurants that have announced they are hibernating for the winter and planning to return in the spring:
Alpine Restaurant Group — The Painted Burro, Rosebud, Osteria Posto
Fenway Johnnie's/West End Johnnie's
Hawkeye Hospitality — Elm Street Taproom, Five Horses Tavern, Worden Hall
Miracle of Science Bar + Grill
Night Shift Brewing (Lovejoy Wharf)
Orinoco (Brookline Village, Harvard Square)
Ainslie Cromar contributed reporting.