Restaurants
Boston restaurants are starting to hibernate. Here's what readers are saying about it.
"Hibernation is better than permanently closing!" one reader wrote.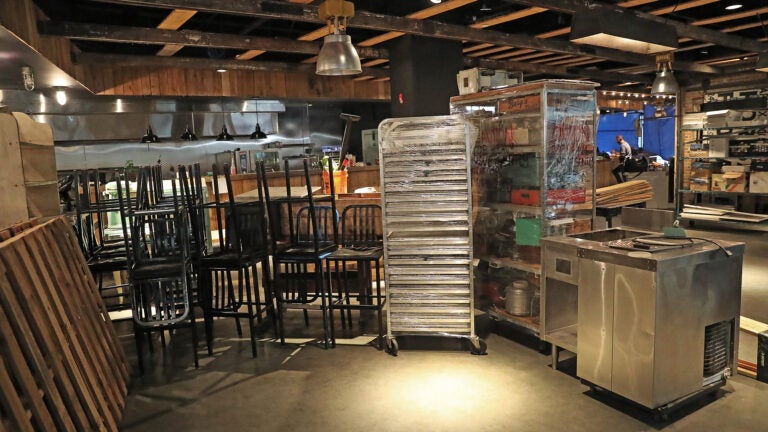 In an effort to stave off excessive financial loss and potential COVID-19 exposure, a growing number of restaurants around Boston have made the difficult decision to hibernate. The goal: to reopen in the spring, when warmer weather breathes new life into patio dining.
As places like Commonwealth, Gray's Hall, Sligo Pub, The Kenmore, and others made their hibernation announcements, we asked Boston.com readers what they thought of this unprecedented decision. Some were in favor of restaurants waiting it out, while others thought it was a terrible idea. A common thread? Readers truly felt for these restaurants, calling the situation "tough," "sad," and "awful."
Want to weigh in? Take our poll and let us know what you think.
Responses were lightly edited and condensed for clarity.
Most readers say they support hibernation.
"It's a smart move. Restaurants cannot play traffic cop and serve guests at the same time indoors. They could invest a lot of money to become compliant only to have someone break protocol, staff or guests, then they are shut down and receive bad press. Their margins are slim in the best of times." —Anonymous
"This might be the best way to keep fixed costs fixed and plan for the future." —Anthony Giacalone
"Makes me sad, but I understand it." —MFY
"Can't blame them. As a retail business owner, I plan to do the same thing in January. Either way, I have business losses that will never be made up. I'd rather lose money in the safety of my home rather than take the risks associated with being in the public!" —S MC
"As tough as this decision may be for all restaurants, I support [it]. They are biting the bullet, since there has been no government relief. I highly recommend these restaurants start some sort of crowd-funding pages to allow some supporters to pitch in whatever we can to help. This at least provides some extra push from all of us, since we all have to stick together." —Eric
"Hibernation is better than permanently closing!" —Anonymous
"I'd rather see local restaurants go into hibernation than close completely. Personally, I am not interested in eating indoors right now, regardless of safety precautions, because I don't think there is anything that could be done to make it truly safe. If restaurants are able to make rent, I think it is a smart decision to save money and eliminate waste. Hopefully support will come for landlords as well so they are able to work with restaurants to allow hibernation to take place." —Tina S.
"It obviously was what the owners felt was the best decision with the cloud of uncertainty hanging overhead. I feel for the staff that won't be working at the hibernating restaurants and the stress of finding another job in the interim. Not easy for anyone involved." —Anonymous
Some think it's a bad move.
"I think financially it's going to eventually hurt them and maybe force them to permanently close down the road. With the number of cities and towns now in the red, including Boston, people are now reluctant to eat indoors. Shutting down may be good, but?" —Kev
"They won't be opening in the spring." —Shabba
"Ridiculous!" —Beth Budner
"I think the restaurants should band together and insist on full service. If people want to stay home, let them, and if people want to go out and enjoy life, let them too." —Jane
And others are waiting to see what happens.
"Sad for everyone connected with these restaurants. Hopefully they can re-open on the other side of winter. It seemed over the summer most places did OK with outdoor seating. …Likely we will see more restaurants opt for this approach as winter drags on. I think the neighborhood places might be OK, but anyone who relies on the TD Garden or tourist traffic will be in trouble." —Chris P.
"I think it's necessary to hold onto the slim hope that they may survive to open again. Most will not." —Bill Chapman
"I'm sad for the restaurants going into hibernation, but not feeling like I'm going to be comfortable eating inside especially as numbers climb. Hopefully this keeps them running until spring!" —Anonymous
"I feel awful for restaurants and bars. I cant imagine any places staying open through the winter." —Anonymous
Get Boston.com's browser alerts:
Enable breaking news notifications straight to your internet browser.