Restaurants
Gov. Baker just issued a new table service mandate. Here's how restaurateurs are responding.
Starting November 6, table service will end at 9:30 p.m.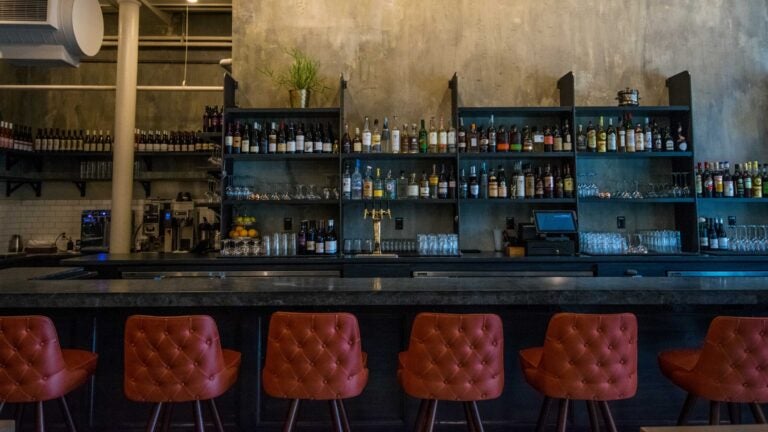 Gov. Baker just announced new "targeted interventions" intended to slow the spread of COVID-19 as infections are on the rise in Massachusetts and around the country this fall.
In addition to a stay-at-home advisory from 10 p.m. to 5 a.m., which will go into effect Nov. 6, Baker signed an executive order that will require indoor recreational facilities, including theaters, casinos, and other entertainment venues, to close at 9:30 p.m. The order will also require restaurants to stop providing table service at 9:30 p.m., though they will maintain the ability to offer takeout afterward. Liquor sales at restaurants, liquor stores, grocery stores, and convenience stores will also be required to cease at 9:30 p.m.
For some restaurateurs, Baker's new rules are a drop in the bucket compared to other factors — including Friday's snowstorm.
"I'm curious to know who will be enforcing this new mask mandate and what kind of help we're going to get from the state to survive this winter," Ken Oringer, a chef-owner of JK Food Group (Coppa, Toro, and Little Donkey), told Boston.com.
Jamie Bissonnette, also chef-owner of JK Food Group, echoed that sentiment.
"The weather made that call before he did, really," Bisonnette said. "What I would love is if he'd address the repeated pleas for financial help by Massachusetts Restaurants United."
Shortly after the governor's press conference, Massachusetts Restaurants United, a coalition of independent restaurant professionals who have advocated for government relief, issued their own statement.
"These new curfew hours will further hinder the survival of our small businesses, but the safety of our guests, staff, and communities has always been of the utmost importance," the group shared in a press release. "That's why it's so vital that the state pass the Economic Development Bill, create a Distressed Restaurant Fund, and cap predatory third-party delivery fees. …Winter is coming, restaurants are closing everyday, and we have been waiting since August for our lawmakers to pass an Economic Development Bill that would provide much-needed support for distressed restaurants. We urge the MA Legislature to pass this bill now."
Jack Bardy, partner at the Wildlife Hospitality Group (Cósmica, Beat Brew Hall, and The Beehive), agreed that while safety is crucial, the new curfew would force restaurants to end table seatings much earlier.
"I recognize Governor Baker's new 9:30 p.m. closing mandate was made in the best interests for the health and safety of our community," Bardy said. "But this is no doubt another blow to the restaurant world. The mandate essentially means ending seatings around 8 p.m. so folks can dine and be out by 9:30 p.m. We will continue to adjust and be as nimble as possible to ride out the pandemic. We'll open our restaurants earlier and encourage guests to start earlier."
Perhaps Andrew Li, owner of Flora's Wine Bar in West Newton, put it best: "This is simply another kick while we are down."