Restaurants
Planning progresses for hotel on the site of seafood destination James Hook & Co.
But don't worry — the restaurant won't be disappearing.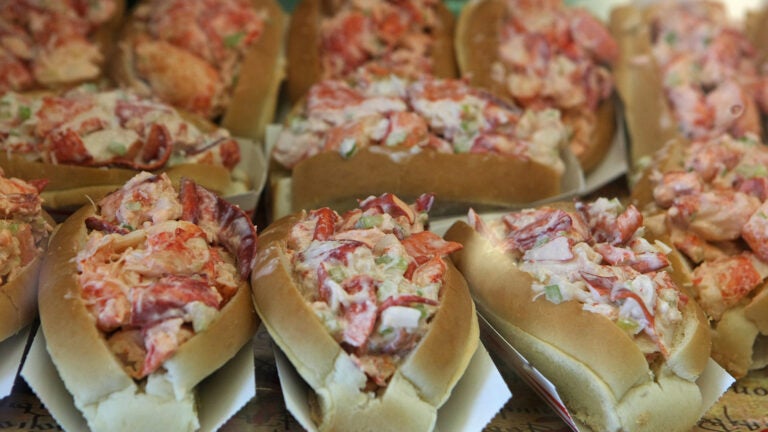 It's been years in the making, but progress is being made on a new high-rise hotel planned for the site of seafood restaurant and marketplace James Hook & Co.
On Friday, the Boston Planning & Development Agency filed a letter of intent with the city that details a 22-story hotel at 440 Atlantic Ave. in the Seaport. That address is home to James Hook & Co. — the property is currently owned by the Hook family — which will temporarily relocate while construction takes place before moving into the ground floor of the hotel.
The new, 20,065-square-foot development is a partnership between the Hook family and SKW Partners, and has been in the works for six years. Originally designed as a residential tower, plans have since shifted to building a hotel.
"Basically, the state and the city and the Municipal Harbor Plan decided that we could not have facilities of private tenancies built over the water, and half of our site is built over the water," William Zielinski, principal at SKW Partners, told Boston.com. "So that made building an office building or condo or apartment building very, very difficult."
Hotels, Zielinski said, are not considered "private tenancies," which are properties that are rented out to tenants by a private landlord or company.
Construction is still in the distant future. Zielinski said that while SKW awaits the proper permits, they will partner with a hotel and hire a contractor, with construction starting in the second half of 2021.
"[James Hook & Co.] will be moving to a temporary location during that time, during the construction period, which will take about two-and-a-half years," Zielinski said.
The letter of intent describes the hotel as having up to 400 guest rooms, "as well as ground-level takeout/wholesale/restaurant space where the Hook family will continue and modernize their century-long seafood business on this historic wharf." The hotel will also have a ballroom, meeting rooms, and a rooftop restaurant and terrace, and promises to help the city "meet its long-term hospitality needs by supplying additional appealing and well-located hotel rooms to downtown Boston."
Once it opens, James Hook & Co., the shack known for its lobster rolls and clam chowder, will have entrances on Atlantic Avenue and Northern Avenue. Though Zielinksi said a layout for the restaurant hasn't yet been determined, the new iteration will take up the majority of the ground floor — a dramatic expansion from the current set up, which is compact and largely relies on outdoor picnic tables. Further plans, including renderings, will be filed in about a month, Zielinski said.
James Hook & Co. was founded in 1925 by James Hook and his three sons. The business has remained a family-run operation for generations, and it is currently managed by siblings from the third generation of the Hook family.
Get Boston.com's browser alerts:
Enable breaking news notifications straight to your internet browser.