Restaurants
This weekend: Here are 5 new restaurants to try
Plus, the food news you may have missed this week.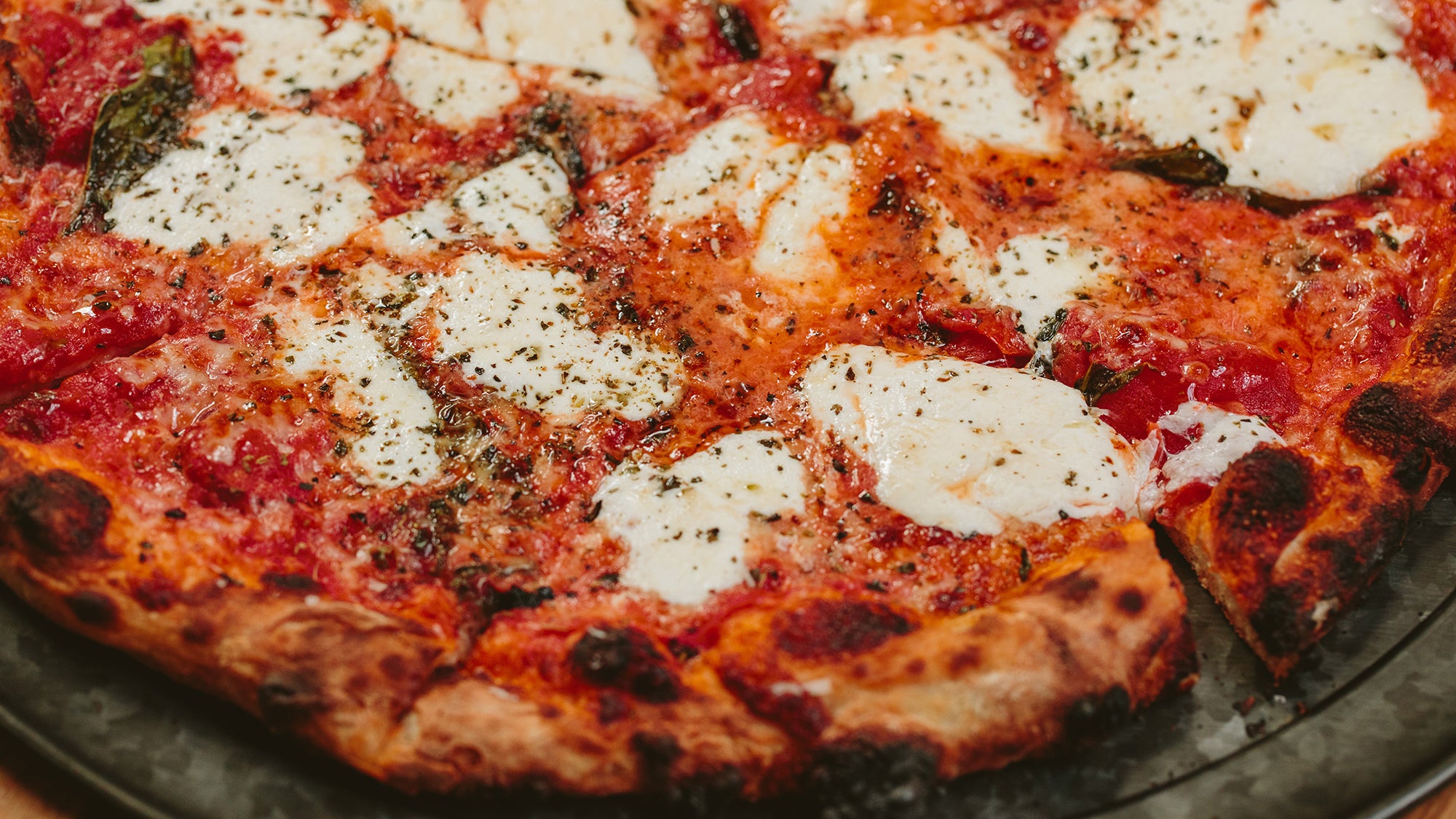 We're all eating a little differently these days: Cooking at home more. Ordering takeout. Now that Phase 3 is well underway, though, some of us are starting to dine indoors again. Whatever your comfort level, here's what's been going on in Boston's restaurant world recently, plus a few ways to enjoy some of our region's best restaurants and bars from both the comfort of your own home and out in the world.
Here's what you may have missed this week:
Offsuit, an intimate cocktail bar, launched within Troquet on South — and beverage director Matt Marini called the space "a bartender's dream."
After an eight-month delay, Bianca is now open in Chestnut Hill with an eclectic menu and Palm Springs vibes. "You can sense the longing from the community to just be back in a normal kind of setting — a COVID-friendly normal setting," said Bianca co-owner Nancy Cushman.
Planning progresses for hotel on the site of seafood destination James Hook & Co. — here's what we know. 
A newly-launched grant aims to help restaurants outfit their spaces for the winter.
"I was drawn to the North Shore": Chef Frank McClelland shares how the local food scene impacted him through the years.
Jeveli's Restaurant joined the list of restaurants that are hibernating this winter, with owner Eric Jeveli telling us that it'll be back in March or April. And a few more spots announced their upcoming closures: Grumpy White's in Quincy and The Kitchen Cafe in downtown's Leather District.
Send us your favorite Thanksgiving dinner menu ideas, recipes, and tips for readers cooking at home this year.
Drink this:
A little while ago, a reader tipped me off to Reign Drink Lab, a coffee shop and juice bar in Dorchester that makes the kind of comfort drinks we all need right now: Vietnamese hot chocolate, caramel apple juice/tea, mint mocha mojito cold brew. Their Dark and Stormy — nitro cold brew, Vietnamese coffee, and sea salt cream — blew me away with its mix of creamy, salty, bitter, and sweet notes.
So I was incredibly excited to see that Reign recently teamed up with Widowmaker Brewing to make a double milk stout, dubbed Reign Drips. The beer was brewed with Vietnamese coffee made from Reign's coffee beans, along with Vietnamese cinnamon, vanilla, and graham cracker, and is currently on tap at the brewery's Braintree taproom (you can also call ahead to see if it's available for pick-up). Make this weekend a double feature: Stop off at Widowmaker, then head to Reign for a Dark and Stormy.
Eating and cooking alone, together:
The latest Nagorno-Karabakh conflict between Armenia and Azerbaijan has spurred local restaurant owners Nina and Raffi Festekjian into action. The Festekjians, who own Armenian-Lebanese restaurant Anoush'ella, are launching a pop-up at St. James Armenian Church in Watertown on Friday and Saturday from 5 p.m. to 9 p.m., with 100 percent of the sales going toward the Armenia Fund. A selection of entrées, sides, and desserts are available, like a lamb kofta dinner, chicken za'atar wrap, and rice pudding with berries. Pre-order in advance for curbside pick up or order on-site.
I know most of us have spent some quality time getting to know our kitchen during quarantine, but I like the idea of brushing up on my baking skills ahead of time before Thanksgiving. King Arthur Baking has a slew of virtual baking classes available, from breakfast buns and spiced bundt cake to Parker House rolls and pumpkin pie (I've got my eye on a Cornish pasties class). Sign up for a session if you think your baked goods need a little finessing before the holidays — or if you're still trying to get rid of all that flour you bought at the start of the pandemic.
After months of relentless closing announcements, could a fresh wave of restaurant openings provide a glimmer of hope? This weekend, I'm planning to stop by a couple places that recently debuted, including Turenne, a French-inspired cafe within Somerville's T&B Pizza that serves Montreal-style bagels. The concept comes from Bronwyn and Tim Wiechmann (Bronwyn, T&B Pizza), and is rife with imaginative pastries and smoothies. Then there's The Lexington, which opened Wednesday a couple weeks after the debut of its sister concept, Café Beatrice. At Will Gilson's new full-service restaurant, you'll find dishes like miso-grilled shrimp, glazed short rib, and Swedish meatballs; I can't wait until spring, when I'll be able to sip a cocktail on the rooftop patio in warm-ish weather. Over in Waltham, Moody's Deli has done some shuffling and is now MOLTI on Moody, serving deli standards but also grab-and-go sandwiches, pizza, take-and-bake dinners, and pre-packaged foods — truly a restaurant for COVID times. Bianca threw open its doors in Chestnut Hill this week with pizza, sushi, nori tacos, and wood-grilled meats, served both outside and within its very Palm Springs-esque dining room. And in Marblehead, B&B Fish from Jason Santos (Abby Lane, Buttermilk & Bourbon, Citrus & Salt) has opened with classic seafood favorites, like fried whole belly clams, battered shrimp, and fried Louisiana crawfish tails. Save room for dessert: There's fresh fried beignets on the menu.
Get Boston.com's browser alerts:
Enable breaking news notifications straight to your internet browser.