Restaurants
This weekend: Here's where you can roast s'mores by a fire pit
Plus, the food news you may have missed this week.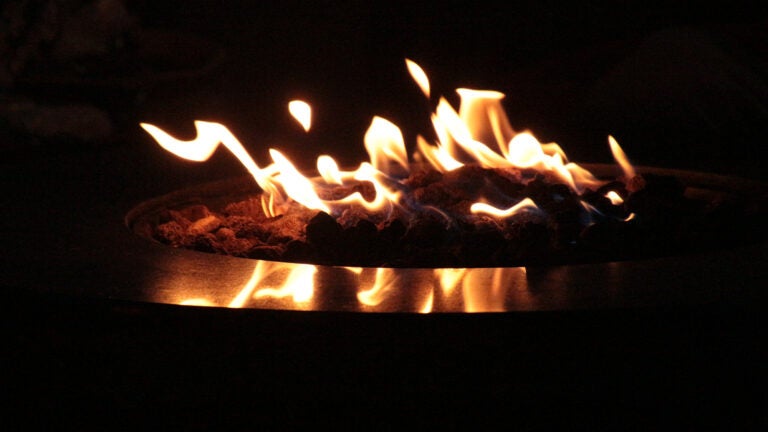 We're all eating a little differently these days: Cooking at home more. Ordering takeout. Dining under heat lamps. Whatever your comfort level, here's what's been going on in Boston's restaurant world recently, plus a few ways to enjoy some of our region's best restaurants and bars from both the comfort of your own home and out in the world.
Here's what you may have missed this week:
Earlier this week, Gov. Charlie Baker announced a statewide rollback with new restrictions that will affect restaurants. "It certainly puts a burden on us to play cop while trying to do our actual jobs," said one restaurant industry leader.
Hanukkah is under way, and we've put together a guide to the best Hanukkah events and takeout options to celebrate — including where to find latkes, sufganiyot, and kugel.
It might feel like winter, but Boston already has its heart set on spring: Mayor Walsh announced details about the 2021 Outdoor Dining Pilot Program, which kicks off on April 1.
A new Ben & Jerry's flavor, 'Change the Whirled,' was inspired by Colin Kaepernick. The non-dairy flavor debuts early next year.
'Do not indoor dine right now': Boston doctor warns that all activities allowed amid the COVID-19 surge aren't necessarily safe.
Delux Cafe, Monica's Trattoria, OAK Long Bar + Kitchen, and others joined the list of restaurants hibernating for the winter.
Drink this:
We recently published a list of holiday gifts that support the Boston-area restaurant community, but here's another one to consider for the whiskey fan in your life: Boston Harbor Distillery's Putnam New England Whiskey. For every bottle sold, the distillery and its partners will donate $20 to the Massachusetts Restaurant Association as part of the #RYESUP campaign, which helps support local restaurants during an especially volatile time. Whether you're gifting the bottle to someone else or buying it for yourself, a handful of industry folks can help you figure out what to make as they mix up their own cocktails using the whiskey. Watch Stillwater's Patty Hernandez make "Feeling All Rye," The Smoke Shop BBQ's Alex Almeida make "Sexual Chocolate," and Fat Baby's Tom Garland whip up "The Fall Fashion."
Eating and cooking alone, together:
In between finishing up holiday shopping and binge-watching the latest season of "Big Mouth," I'm planning on cozying up to a fire pit this weekend, preferably one where I can roast s'mores. All signs point to Alcove, which just installed new fire pits and is now offering cheese fondue, s'mores, and hot toddies that can be sipped in full view of the Zakim Bridge. Reservations are $25 for 90 minutes, and each fire pit can seat up to six people around it. There's fire to be found in other neighborhoods, too: Pick up bibimbap from Perillas or pizza from Hot Box and post up at one of Bow Market's fire pits in Somerville, or enjoy a plate of calamari next to Mare Oyster Bar's fire pits in the North End. Stay cozy out there!
Fans of Charlestown pizza destination Brewer's Fork will be happy to know that the team opened a new Charlestown spot this past weekend: Dovetail. The neighborhood restaurant features pastas, oysters, veal schnitzel, and charcuterie, while its adjacent sandwich shop dishes out lunch bites like the Hot Italian, Vault No. 5 Grilled Cheese, and Le Tuna. Follow their Instagram for new dishes, and stop by this weekend to give this restaurant a little love.
Read this: ICYMI, The Boston Globe's Editorial Board penned an article titled "Indoor dining isn't worth it," arguing that the state should shut down indoor dining altogether as COVID-19 cases continue to rise. "No one wants to see their favorite restaurants shuttered, least of all the people who own and are employed by them, and restaurants have been especially hard hit in the pandemic," the Board wrote. "But the answer to that crisis is not to compromise public health and put dining patrons and staff in danger. To shore up businesses over the coming weeks, the Baker administration and other leaders on Beacon Hill could enthusiastically encourage takeout dining and further expand and fund aid programs to small businesses." What do you think? Should the state shut down indoor dining completely? Let us know in the poll below.
https://poll.fm/10683400