Restaurants
China King will close in Chinatown on Dec. 31
"Thank you to all of my customers for supporting me for many years," owner Doris Huang said.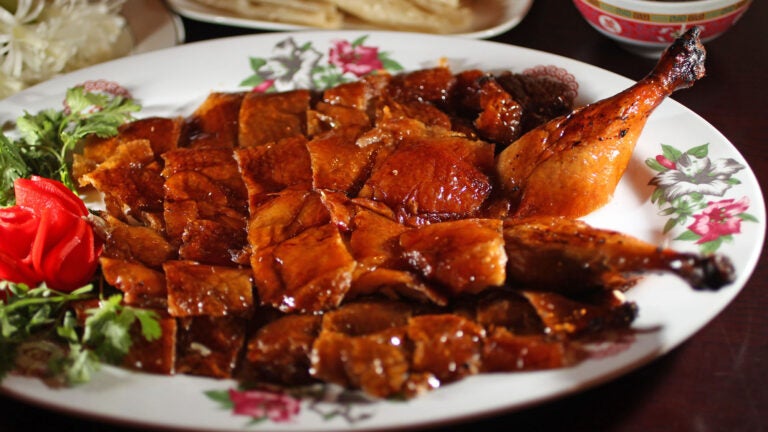 As 2020 draws to a close, one Chinatown restaurant is saying goodbye to its Beach Street digs.
China King, a bastion of dumplings, Peking duck, and homemade chow mein since it first opened in 2012, will close after service on Dec. 31. Owner Doris Huang told Boston.com that while it was time for her to rest and take a break, the pandemic played a role in her restaurant's shutter.
"The past months, [there's been] no business," she said. "It's empty. Every day there's not enough business in Chinatown. So I just wanted to sell [China King] and take a break and take time."
But this might not be the last of China King. Huang said that, after taking some time to rest, she's considering reopening the restaurant in another part of town, possibly in the South End or Cambridge. Right now, she just misses her regular customers.
"I miss the customers, the people," she said. "They followed me for 25 years. Every week we saw the same faces … right now I really miss them."
Most restaurants are suffering economic losses stemming from the pandemic. But China King is among the many Chinatown restaurants that lost business as far back as February as misconceptions about COVID-19's transmission and racial stereotypes affected Chinatowns across the United States. The neighborhood's narrow streets made it difficult to take advantage of expanding outdoor patio regulations over the summer, while a dramatic loss of Boston's international student population, many of whom were frequent Chinatown visitors, also contributed to the area's decline in business this year.
China King will remain open Tuesdays through Sundays from 3:30 p.m. to 8:30 p.m. until it closes on Dec. 31; online ordering is still available.
"Thank you to all of my customers for supporting me for many years," Huang said. "I hope everyone has good health, and I hope for a better year and good luck."
Correction: This article has been updated to correct the year China King opened in Chinatown. It was 2012, not 1994, which was the year Huang opened King Fung Garden in that neighborhood. Boston.com regrets the error.