Restaurants
'It's a bit of mixed emotions': Legal Sea Foods CEO Roger Berkowitz announces the sale of Legal to PPX Hospitality Brands
"Would I have ordinarily chosen to sell? Probably not," Berkowitz said.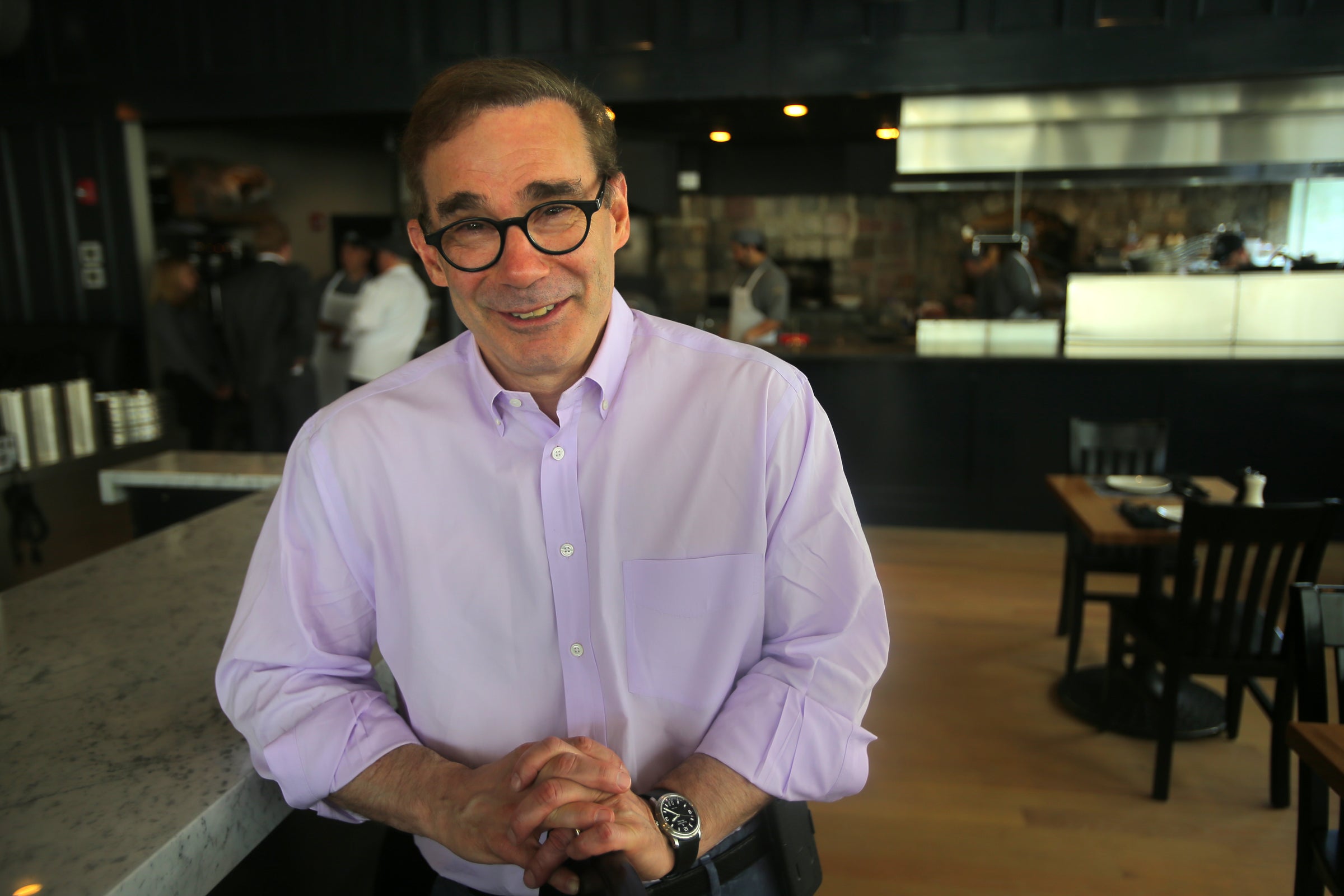 As 2020 comes to a close, a behemoth in Boston's restaurant industry has changed hands. On Tuesday, Roger Berkowitz, president and CEO of Legal Sea Foods, announced the sale of his company to Boston-based PPX Hospitality Brands, a holding company that includes the Smith & Wollensky Restaurant Group and Strega Italiano.
According to a press release, the acquisition includes Legal's Quality Control Center in the Seaport, as well as the brand's 25-plus restaurants. As part of the deal, Berkowitz will retain ownership rights of the Legal Sea Foods name for the company's e-commerce and retail business.
"It's a bit of mixed emotions," Berkowitz told Boston.com. "It was a family business — particularly a family business that deals directly with the public. One of the great things, I suppose, about the restaurant business in general is that you come in contact with so many people from so many walks of life. It's a great education. And it was really a fulfilling experience for me and my family. That aspect of it — I'm going to miss that, no question."
The first Legal Sea Foods restaurant opened in 1968 next to a fish market that Berkowitz's father, George Berkowitz, opened in 1950. Roger Berkowitz has led the company since 1992, overseeing a swift expansion throughout Massachusetts, New Jersey, Pennsylvania, Rhode Island, Virginia, and the District of Columbia. 
"Would I have ordinarily chosen to sell?" Berkowitz asked. "Probably not."
He said that Legal Sea Foods had made it through recessions and bad winter seasons, but that the pandemic was "seismic in terms of scope," and that business wouldn't return to any sort of normalcy until next fall.
"If you're a restaurateur and you have a large war chest, and you're going to sit on that and then look at it as an opportunity to expand, that's certainly one avenue," he said. "Certainly the group that we sold to, that's their strategy, and I think it's a perfectly sound strategy to tell you the truth."
PPX Hospitality Brands is a relative newcomer. In 2016, Irish investment firm Danu Partners acquired steakhouse chain Smith & Wollensky. Danu's portfolio grew in January 2020 when it purchased three Strega restaurants and related businesses — including Strega Waterfront, Strega Prime, Strip by Strega, multiple Caffé Strega locations, and a catering company — from restaurateur Nick Varano's Varano Group. Danu proceeded to create PPX Hospitality Brands to oversee its U.S. operations. 
While Berkowitz said he will miss working on the restaurant side, he's looking forward to spending more time on Legal's e-commerce business.
"I've always been fascinated with fish and fish handling," Berkowitz said. "Years ago, I remember getting into a debate with Julia Child. She was out on the West Coast and had sampled some wild salmon that had been flash frozen, and she was trying to convince me that it was as good as fresh. So we just went back and forth; we had a great time sort of arguing over it. But over the years, the technology of freezing has improved, to the extent that I've seen how they've been doing some really incredible stuff with nitrogen."
Berkowitz echoed a sentiment that other fish purveyors expressed previously this year, noting that it can be hard for customers to reframe their thoughts on frozen fish.
"Usually people think of frozen product as sort of leftovers about to go bad," he said. "It's actually less wasteful and something that people can have at their convenience. Given that the majority of high-quality seafood was always consumed in restaurants, and that sort of channel is under attack right now on a national basis, I think that there are opportunities for us to take the restaurant experience and make it more available to people. There hasn't been a better opportunity in all of mankind, I suppose, to introduce this."
Like all of the restaurant industry, Legal Sea Foods has been hit hard by the pandemic. Six locations have closed, including Legal Test Kitchen in the Seaport and Legal Oysteria in Charlestown; 18 of the company's 27 locations have reopened. But despite the hardships his business has endured over the months, and a sale that likely would never have happened if it weren't for the pandemic, Berkowitz said there's a silver lining.
"Life evolves, it continues to evolve," he shared. "And that's what I find really exciting. There are opportunities to move ahead. We get to maintain our heritage and legacy. I think it was a win for the group that purchased us, and it's a win for our family to continue on."
Get Boston.com's browser alerts:
Enable breaking news notifications straight to your internet browser.