Restaurants
Esquire says America 'can't afford to lose' these 5 Massachusetts restaurants
Black-Eyed Susan's, Neptune Oyster, and The Beachcomber all landed on the list.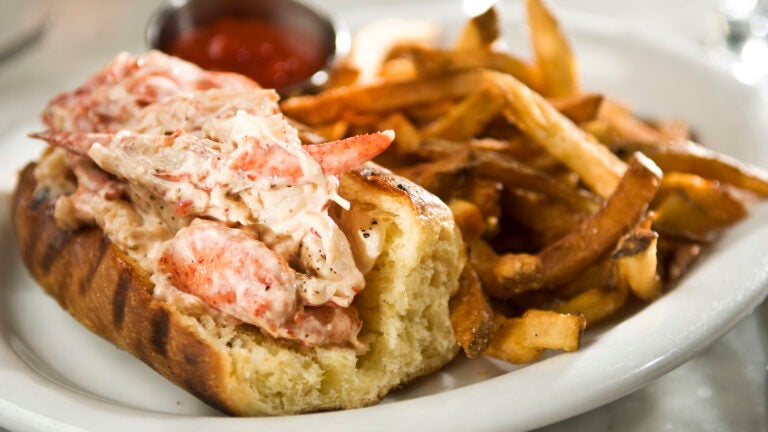 To cap off a turbulent year that saw a wave of restaurant closures across the United States due to the coronavirus pandemic, Esquire magazine recently named the "100 Restaurants America Can't Afford to Lose," and five Massachusetts destinations made the list.
Written by a handful of Esquire staff, the list traverses the country, featuring beloved eateries from Philadelphia; Shepherdstown, W.V.; Nutley, N.J.; Pescadero, Calif.; and more.
"What if those places were to vanish?" wrote Jeff Gordinier, who recently announced that he was ending his term as Esquire's food and drink editor. "What if you were to wake tomorrow morning and learn that that remnant of your life—and that portion of your community's lingua franca—had been erased?"
Among the list, Massachusetts diners will find five familiar names: Black-Eyed Susan's on Nantucket, Celeste in Somerville, Neptune Oyster in Boston, Roadside Store and Café in Monterey, and The Beachcomber in Wellfleet.
Editorial director Ryan D'Agostino praised Nantucket's Black-Eyed Susan's — a casual breakfast and dinner spot right in town — for its Pennsylvania Dutch pancakes.
Contributing writer Jason Tesauro called the food at Celeste, where husband and wife duo JuanMa Calderón and Maria Rondeau serve outstanding Peruvian food, an "alchemy of menu, mixtapes, and merrymaking that satiates a deeper kind of hungry."
Neptune Oyster, a favored seafood spot in Boston's North End, received a shout-out from Gordinier, who paid special tribute to the restaurant's johnnycake. "I was dumbstruck, delirious," Gordinier wrote. "Salty, creamy, sweet—it all made sense. Listen: People are waiting in line for that damn johnnycake, and they're not fools."
Writer-at-Large Kate Storey doled praise on the Roadside Store and Café in the Berkshires. "It's a really special place," Storey said, noting that both its ingredients and employees come from Gould Farm, a therapeutic community.
And D'Agostino gave kudos to The Beachcomber in Wellfleet with a simple one-liner: "Local oysters and steamers in a clam shack on the sand."
Other New England restaurants made it to the list, too, including Havana in Bar Harbor, Maine; Noonie's Deli in Middlebury, Vt.; Shady Glen Dairy in Manchester, Conn.; SoLo Farm & Table in South Londonderry, Vt.; and The Pizza Stone in Chester, Vt.
Gordinier encouraged readers to made donations to Southern Smoke, the Lee Initiative, and other organizations that are assisting restaurant workers during the pandemic.
"Because if we lose them, we lose who we are," he wrote.
Read the entire list here.
Get Boston.com's browser alerts:
Enable breaking news notifications straight to your internet browser.